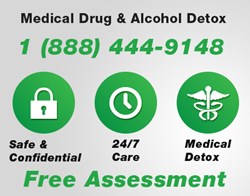 Tampa, FL (PRWEB) November 13, 2013
A Tampa alcohol rehab center is announcing that a new program aimed toward lessening the number of driving under the influence convictions is starting at Alcohol Addiction Treatment Centers.
According to the Florida Department of Motor Vehicles, there were 33,625 DUI convictions in Florida statewide in 2011. As for Tampa, in 2010, there were 3,256 in Hillsborough County where Tampa is located. Those totals placed Hillsborough County at the top of the DUI conviction list in Florida.
Those numbers indicate that alcoholism is a serious problem for people who not only get behind the wheel of a car, but also attempt to live life by the drop.
Alcoholism touches an individual's life in four main areas – mentally, physically, spiritually and emotionally. Alcohol rehab makes sure people get the help they want and need in order to change their lives.
Most people who dedicate themselves toward a full recovery from alcohol addiction find that life becomes easier and more manageable. Those who simply go through the motions in alcohol rehab and don't take advantage of what they have been given are more likely to relapse.
Some don't make it back to rehab at all. That's a sobering reality and truth. This is why Alcohol Addiction Treatment Centers exist ... to help, guide, support and nurture a human being away from destructive behaviors and toward a healthier, happier life.
Instead of living by the bottle, alcohol rehab and effective treatment teaches adults and adolescents different life skills … no matter how old or young he or she might be. Alcohol addiction can affect anyone, no matter of their age, race, or economic background.
For more information on the Tampa center's alcohol rehab treatment program, please visit http://drugsdetox.org or call (855) 912-7867.