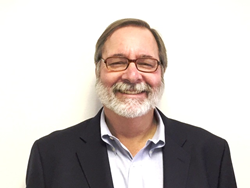 New York, NY (PRWEB) May 12, 2016
Tannenbaum Helpern is proud to announce that David Handsman has joined the firm as a partner in its Real Estate, Construction and Environmental Law practice. Handsman brings more than 30 years of experience representing real estate developers, owners and operators of real property in the Northeastern region of the United States. His focus is on commercial office and retail leasing, real estate financing, acquisitions, divestitures and operating agreements.
His experience includes:

Advising a NYC-based developer on multiple projects converting parking garages and rental properties into luxury condominiums
Representing NYC landlords in leasing commercial office space in Class A office buildings in Manhattan
Advising U.S. and international real estate investors with multi-million dollar transactions
Representing landlords and tenants in retail lease negotiations including leases with several national retail tenants
Representing the owner of an Upper East Side hotel in leasing the ground and second floors of the hotel to an international luxury retailer
Representing an owner in connection with the potential development and expansion of a commercial property in Boston, MA and Arlington, VA
Prior to Tannenbaum Helpern, Handsman was a founding partner at Handsman & Kaminsky LLP, a boutique commercial real estate law firm, where he worked for 23 years. Handsman was trained at Weil Gotshal & Manges LLP.
About Tannenbaum Helpern Syracuse & Hirschtritt LLP
Since 1978, Tannenbaum Helpern Syracuse & Hirschtritt LLP has combined a powerful mix of insight, creativity, industry knowledge, senior talent and transaction expertise to successfully guide clients through periods of challenge and opportunity. Our mission is to deliver the highest quality legal services in a practical and efficient manner, bringing to bear the judgment, common sense and expertise of well trained, business minded lawyers. Through our commitment to service and successful results, Tannenbaum Helpern continues to earn the loyalty of our clients and a reputation for excellence. For more information, visit http://www.thsh.com or follow us on Twitter: @THSHLAW.