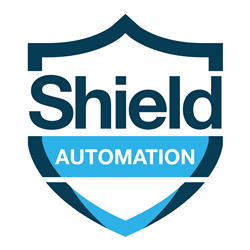 "Property managers for the first time do not have to worry to an adverse situation", said Kishore Moturi, co-founder and CRO of Tantiv4 Inc.
MILPITAS, Calif. (PRWEB) August 24, 2020
Today, Tantiv4, a leading provider of IoT and cloud computing solutions for the connected home and consumer applications, announced its action-based monitoring solution for multi-family residential and student housing communities. As homes become more and more connected, Shield™ provides an easy way to personalize, monitor and manage events occurring in these communities. Shield's advanced dashboard feature comes standard with a simplified status of the community homes or a detailed description of one or more flats.
The Shield™ software is integrated with Tantiv4's connected home controller and is an industry-first application, geared towards multi-family residential homes. The application layer, in turn, connects with the leading ThingaOS™ edge and cloud platform creating a differentiated offering that goes beyond monitoring and notification to save lives and prevent extensive damages.
"Property managers for the first time do not have to worry to an adverse situation", said Kishore Moturi, co-founder and CRO of Tantiv4 Inc. Shield™ reacts to unwanted situations, such as a water or gas leak, by shutting off the valves, preventing potential loss of life or expensive repair costs or both!
Shield™ is also equipped to handle common smart home devices including cameras, thermostats and locks available from several manufacturers. Unit residents can customize scenes based on their daily needs because Shield™ provides several levels of control: one for unit residents, another for property manager giving unit access. Critical information is always available at a glance via PC-based web or iOS and Android operating systems. Property managers and installers benefit from a system that ensures on-the-go installation, monitoring of devices and an easy to navigate dashboard.
About Tantiv4 Inc.
Tantiv4 Inc., headquartered in Milpitas, CA, is powering the next generation IoT Edge, Cloud and Voice platforms by providing uniquely architected solutions with a focus on simplifying and solving the pain points that exist in today's IoT solutions. ThingaOS solutions offer advanced automation using AI and ML algorithms, increasing ROI and improve business efficiencies. ThingaOS™ operates on all popular cloud eco-systems, RF protocols and supports all popular controller and voice interfaces.
For more information about this topic, please contact Kishore Moturi at +1 408 396-5962 or email at contact(at)tantiv4(dot)com.
ThingaOS, FetchitGO, REZRV, ShieldEz, Shield Automation, Shield Management are trademarks of Tantiv4 Inc. All other trademarks used are the property of their respective owners.