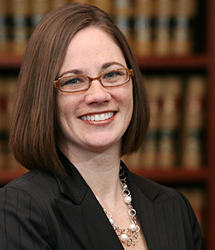 Since lawyers at the firm have a preference for personal injury law, these cases were ideal.
St. Louis, MO (PRWEB) January 27, 2015
Attorneys at the personal injury law firm of Tapella & Eberspacher LLC settled seven personal injury cases achieving objective settlement amounts this month. All of the cases were settled in Illinois.
Attorney Lindsay Rakers settled over $1 million, and attorneys Angel Wawrzynek and Dan Jones settled the remaining amount. The highest settlement cases were related to motor vehicles, and the smaller amounts were slip and fall cases.
Since lawyers at the firm have a preference for personal injury law, these cases were ideal. Moreover, the objective size of these cases allow the personal injury law firm to help more clients and achieve their financial targets.
"This is one of the better months in the amount of settlement dollars especially with the number of cases and the number of attorneys involved," said Rick Hall, business manager at Tapella & Eberspacher. "It is the firm's strategic objective to settle a higher volume of cases with more attorneys involved."
The higher frequency of these cases comes from a different advertising approach that the law firm has been taking, using the Internet and television. The number of inquiries from prospective client have increased significantly over earlier volumes.
"Part of our success in achieving our financial objective comes from our decision to move to TV advertising and more web development to promote our services in the downstate Illinois market," added Hall.
Tapella & Eberspacher still gets a number of cases referred to them from other law firms because the firm is known for their high quality of service and impressive success rates, according to Hall. Though the law firm primarily focuses on personal injury, the firm is currently looking for two experienced attorneys to work in the areas of Workers' Compensation and Estate Planning.
About Tapella & Eberspacher LLC:
Tapella & Eberspacher is based in Illinois and handles cases throughout Illinois and Missouri. Their lawyers have experience in a wide range of cases, including personal injury, nursing home negligence, medical malpractice, business law WC and estate planning and more. They offer free evaluations to help potential clients determine whether or not they have a legitimate case worth pursuing. To learn more about their experienced legal team, visit http://foryourjustice.com.