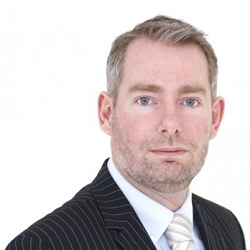 HOUSTON (PRWEB) July 23, 2019
TargetRecruit, the industry-leading software for staffing and recruiting firms built on Salesforce, today announced that Alastair Murray has been promoted to Global Director of Customer Success for the company. A respected executive in the recruitment space, Alastair brings a wealth of specialist experience gained from over 25 years of working within the staffing software sector. Alastair has previously held senior management roles at a number of the leading recruitment software vendors and specializes in all aspects of ATS implementation and adoption.
"We are excited to have Alastair lead our Customer Success initiatives. His deep industry knowledge and vast experience will be of great benefit to TargetRecruit and our customers," said Andy Wigderson, President, TargetRecruit.
In this new role, Murray will work directly with TargetRecruit's current customers and internal teams to guide customer success initiatives. His primary goal will be to empower customers and enable them to derive the maximum value from their software investment.
"I'm very excited to start my new role at TargetRecruit as the Director of Customer Success. The position will allow me to leverage my technology and services background to help increase software adoption and enhance our customers' success with the platform," said Murray.
About TargetRecruit
TargetRecruit is a cloud-based Applicant Tracking Software that is fully customizable and part of an ecosystem of integrated apps. From the front office to middle office, we have combined a powerful and flexible ATS with the world's #1 CRM program. Founded in 2008 by a talented team of Staffing Executives and IT professionals, TargetRecruit started with a mission to create technological advancements in the staffing industry.
For more details, visit http://www.targetrecruit.com