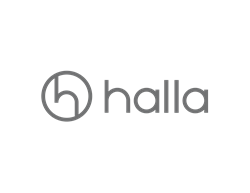 LOS ANGELES (PRWEB) March 16, 2021
Halla, the Taste Intelligence company powering personalized, real-time recommendations, substitutions, and search for In-Store and Online grocery stores, announced today the next generation launch of Halla Substitute.
Halla Substitute is the only substitution engine with deep grocery-specific product knowledge. Halla's understanding of shopper food preferences and grocery shopping behaviors empowers online grocery stores to accurately determine the most appropriate alternatives to out-of-stock items, in real-time. This eliminates the need for constant texting between shopper and picker, facilitates faster and smoother delivery, and increases shopper satisfaction.
Poor substitutions hurt loyalty
Incomplete orders and poor substitution items are a major source of online grocery shopper dissatisfaction. Brick-Meets-Click revealed that a mere plurality of online grocery shoppers are satisfied with the shopping experience provided by their online grocer. And according to a recent McKinsey survey, fulfillment issues are a major reason; over 20% of grocery shoppers switched to a competitor last year in frustration over item unavailability.
Why substitution fails happen
In many grocery stores today, online items are picked alongside brick-and-mortar shoppers, in-store. As a result, items that were in-stock at the time an online order was made may be unavailable when a picker goes to fulfill the order. When this happens, a picker must decide what would make a good substitute and may even spend time trying to text the shopper. The problem is that it is impossible for the picker to determine the shopper's true intent and time-consuming to reach the shopper in time. As a result, shoppers receive replacement items that fail to meet their needs, or no replacement at all. This hurts loyalty and top line revenue.
"Out of stock incidents create headaches for shoppers, but in the current ecommerce environment, offering a substitute requires making long shot presumptions," said Henry Michaelson, CTO and co-founder of Halla. "Artificial intelligence can help, but most software today uses simple models like purchase correlations and product name recognition that don't work very well. That's how you receive ketchup when you ordered spaghetti sauce, or cherries when you wanted cherry tomatoes. By comparison, Halla Substitute has been trained to recognize what individual grocery products really are, and how shoppers intend to use them."
How Halla Substitute works:
1. Like the other API-based products in Halla's Taste Intelligence suite, Halla Substitute easily plugs into a grocery's ecommerce product and cart pages, picking applications, or other existing digital interfaces.
2. As a shopper fills up their cart, Halla Substitute relates items in their basket to the shopper's previous purchase history, real-time inventory if available and an orchestra of product attributes learned from millions of food ingredients, tens of thousands of recipes, and tens of millions of individual grocery shopping decisions.
3. When a selected item can not be fulfilled, Halla Substitute uses that information to offer the most personally relevant replacement based on that shopper's true intent, in real-time. Halla Substitute takes the burden of choosing the perfect replacement off the retailer, which significantly reduces friction between the customer and the picker and increases customer satisfaction.
Michaelson continued, "When grocers use Halla in their e-commerce experiences, shoppers feel like their grocer really understands what they want, and why they selected a particular item. And because Halla Substitute eliminates the hassle for the shopper, customers are delighted, not disappointed, by substitutions."
To learn more about Halla Substitute, request a demo at Halla.io.
About Halla
Halla is the Taste Intelligence company. Taste Intelligence is the only grocery AI that understands and responds to human preference and behavior, all in real-time. Halla's Taste Intelligence suite of products helps grocers power 1-to-1 experiences via hyper-personalized product recommendations, substitutions and searches. From cart pages online to printed coupons in-store, Halla can plug in anywhere the grocer wants to increase sales and boost engagement. Shoppers see the most enticing products at the perfect moment, resulting in bigger baskets, better rewards, and the best grocery experience possible.