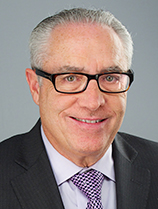 Holders of foreign assets must report assets properly or they may face significant penalties
New York, NY (PRWEB) May 28, 2014
Moses & Singer LLP partner Gideon Rothschild explained the Offshore Voluntary Disclosure Program (OVDP) and its implications for US citizens, green card holders and other US taxpayers of non-US financial assets in a recent webinar hosted by MSI Global, a consortium of international law and accounting firms. Joined by other professionals, Rothschild, Co-chair of the firm's Wealth Preservation and Trusts and Estates practices, covered the strategies and techniques for handling undisclosed foreign financial accounts and assets now subject to increased scrutiny by the IRS.
As a result of the Foreign Account Tax Compliance Act (FATCA) enacted in 2010, US "persons" are required to report foreign financial assets that exceed certain thresholds. It also requires foreign financial institutions to report directly to the IRS information about financial accounts held by US taxpayers or held by foreign entities in which US taxpayers hold a substantial ownership interest. The Act's reporting requirements are effective July 1, 2014.
The OVDP, an initiative begun in 2009, provides taxpayers with a process for paying back taxes owed on unreported foreign accounts while avoiding criminal prosecution. It requires taxpayers to come forward to the IRS before they are identified as tax evaders. Given the recent Dept of Justice action against the Swiss banks as well as expected future pressure on banks in other countries including Israel, India and the Caribbean nations there is no longer a safe place to hide. Taxpayers who wish to avoid criminal prosecution should come forward now under the OVDP before the IRS announces a termination of the program.
The US is one of the only countries in the world where US federal income tax is applied on the worldwide income of US taxpayers regardless of where they reside. Currently, 48 countries have entered into agreements with the government to comply with the Act's requirements.
Taxpayers with offshore accounts and the professionals who represent them cannot be caught unaware of the requirements associated with compliance and reporting. Because penalty assessments have run into the millions, it is critical for any US taxpayers with foreign assets to consult with experienced counsel. Depending on an individual's unique circumstances there may be ways to minimize liabilities and comply via a streamlined procedure.
Click Here to View the Complete Webinar
-------------------------------------------
Gideon Rothschild, senior partner at Moses & Singer, has over 30 years experience in the practice of Trust & Estates, Tax Representation and Asset Protection. Moses & Singer LLP, a law firm founded in 1919, serves the legal needs of prominent businesses and high net worth individuals in New York City and nationwide. For more about Moses & Singer and complete disclaimer information please visit the firm's website.