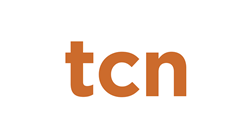 ST. GEORGE, Utah (PRWEB) November 08, 2021
TCN, Inc., a global provider of a comprehensive cloud-based call center platform for enterprises, contact centers, BPOs, and collection agencies, today announced it has been named one of Utah's Top Workplaces for 2021 by The Salt Lake Tribune. This list is based solely on employee feedback gathered through a third-party survey administered by employee engagement technology partner Energage LLC. The anonymous survey measures 15 drivers of company culture that are critical to the success of any organization, including alignment, execution and connection.
"During this very challenging time, Top Workplaces has proven to be a beacon of light for organizations, as well as a sign of resiliency and strong business performance," said Eric Rubino, Energage CEO. "When you give your employees a voice, you come together to navigate challenges and shape your path forward. Top Workplaces draw on real-time insights into what works best for their organization, so they can make informed decisions that have a positive impact on their people and their business."
The annual awards program received thousands of nominations for 2021 and continues to empower employees to share their honest feedback with complete anonymity. By using a third party to conduct the survey, participants can provide constructive feedback, which companies can use to improve and enhance company culture.
"At TCN, we pride ourselves on providing a positive culture and work environment for all employees and their families," said Terrel Bird, CEO and co-founder of TCN. "We are honored to be recognized as a top workplace that allows our employees to align with our company vision and feel that their voices are being heard. By creating an open, positive culture, we are able to provide the best possible service and solutions to the customers we serve."
Located in St. George, Utah, TCN is trusted by Fortune 500 companies and enterprises of all sizes in multiple industries. Its global operations span across North America, Europe, the Middle East and Asia Pacific, with offices in the U.S., Canada, Australia, India and the United Kingdom. Starting as a family-owned business in 1999, TCN services more than 2,000 customers in a variety of industries from finance, to collections, to media companies, to healthcare, utilities and more.
About TCN, Inc.
TCN is a global provider of a comprehensive, cloud-based call center platform for enterprises, contact centers, business process outsourcing firms (BPOs) and collection agencies. Founded in 1999, TCN combines a deep understanding of the needs of call centers with a unique approach to pricing – no contracts, monthly minimums or maintenance fees – that supports rapid scaling and instant flexibility to changing business needs. TCN's flagship platform for contact centers, TCN Operator, features a holistic set of easy-to-use, automated agent tools and advanced apps for omnichannel communications, workforce engagement, compliance & data management, integration & automation, intelligence, reporting & analytics and collaboration & accessibility. Its suite of compliance tools helps businesses meet the requirements of the Telephone Consumer Protection Act (TCPA) and other state and federal regulations, including new and updated debt collection rules issued by the Consumer Financial Protection Bureau. TCN Operator integrates seamlessly with leading APIs and is accessible to agents with visual impairments. TCN is trusted by Fortune 500 companies and enterprises of all sizes in multiple industries in many countries. For more information, visit https://www.tcn.com/ and follow on Twitter @tcn.