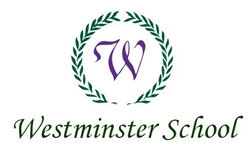 "We gathered as a family to watch the staff talent show from start to finish. Mr. Glover reminded us what leaders do when the chips are down, and we are grateful to him and the school community for so many of the silver linings we are lucky to have."
ANNANDALE, Va. (PRWEB) April 09, 2020
After Governor Northam of Virginia issued a mandate to keep schools closed for the remainder of the year, Westminster School came together to serve their students with fun, unique expressions of artistic individuality. After feeling the disappointment of hearing that their teachers couldn't participate in the annual spring talent show, students at this pre-kindergarten through eighth grade school received a special virtual staff talent show and connection to their school community, including participation from Head of School, Ellis Glover.
One parent messaged, "We gathered as a family to watch the staff talent show from start to finish. Mr. Glover reminded us what leaders do when the chips are down, and we are grateful to him and the school community for so many of the silver linings we are lucky to have."
Student talent shows are a regular part of the school calendar at Westminster, and this year, Headmaster Glover saw no reason to make staff participation less joyful. He and other members of his team videotaped contributions to the talent show from their homes, with Head of School Glover playing the part of emcee.
Said another parent, "Our family really enjoyed the staff talent show. It was nice to see the staff members in their home environments!"
The final video was emailed to the entire school community. It included song performances and artwork, as well as a yoga demonstration, tricks with a golf ball and club, and even a tutorial on how to make homemade pasta.
One staff performer said, "When you share something you are passionate about and that makes you happy, you are likely to inspire others to do the same."
At Westminster School, participation in the arts supports the philosophy of developing self-discovery, self-expression and self-confidence. Arts are at the heart of Westminster, and it is the essential ingredient in the development of its students.
"The show this year really proved how willing the teachers are to take the same artistic risks they ask of the students," said Susan Glazier, assistant head of school.
As Westminster transitioned to distance learning, school outreach included the Head of School reading a bedtime story to K-2nd graders. Piano and orchestra instruction has also continued at Westminster, and since social gathering is such an important part of the daily school experience, plans for virtual weekly lunches and a school-wide bingo game are in the works.
About Westminster School:
Westminster School (private pre-kindergarten through eighth grade) offers a classical education for the 21st century to a highly diverse community of learners. Students are prepared for success and self-fulfillment through a carefully structured program of academic and personal development. Literature, history, languages, PE and athletics, and arts are combined with advanced math and science instruction to guide students on how to be active learners, how to think independently, express themselves clearly and creatively, and how to act responsibly. Within a nurturing environment, children exercise kindness, respect, integrity, and confidence. Graduates are well prepared to meet the challenges and seize the opportunities of life in high school, college, and beyond.