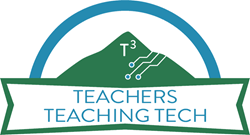 MISSOULA, Mont. (PRWEB) July 26, 2018
Teachers Teaching Tech, an America Campaign initiative in partnership with Technology & Innovation in Education and Code.org, trained 118 middle and high school educators in Phoenix, AZ this week. This unique training program will bring computer science to schools throughout Montana, Wyoming, North Dakota and South Dakota in the upcoming 2018 - 2019 academic year.
Teachers from every corner of the four state region, representing both rural and urban school districts were accepted earlier this year into this dynamic training program. With a variety of teachers attending, some school districts had teachers from both middle and high school levels that went through the training, earning them the benefit of a larger K-12 pipeline of computer science opportunities.
"Ultimately, we want our students to be critical thinkers and problem solvers so that they can fully participate in an ever-changing society. This curriculum teaches these skills in the context of something students see and use everyday (computers) while also preparing them for life outside the classroom. It also completely busts the myth that computer science is for boys only. Students of all backgrounds will discover a previously hidden passion for designing websites, creating animations, making games, and solving tomorrow's problems today," said Steve Quenell from Kalispell, a participant and a newly trained regional facilitator.
Tammie Foley, an educator from White River, South Dakota, said "TeacherCon2018 has been the highlight of my teaching career. Never before have I felt so respected, supported and encouraged as a teacher. I feel better prepared than in any other time in my career to help my students step into the future."
"Computer Science should be looked at as a fundamental skill set necessary for future student success." said America Campaign's Director of K-12 Programs Lander Bachert, "These educators are taking the initiative to make sure the 21st century needs of their students are met, and should be commended for their hard work, dedication and educational tenacity."
Over 90 school districts from the Teachers Teaching Tech region were represented at this momentous training, a clear indicator of the motivation of districts and educators in these particularly rural states.
"I'm excited to offer a Computer Science class at the middle school level this upcoming year. More and more industries are moving towards or already using more technology. Whether they are thinking about a technical career or not, students need a basic understanding of how computers function and how they can use CS to design and create," Colstrip Educator Don Asbury said. "We want to get our students started at an earlier age and to provide them with an excellent opportunity for them to advance in the future."
"Our Teachers Teaching Tech program was launched in the summer of 2016 in response to a lack of K-12 Computer Science educator professional development in Montana. As the program grew, we partnered with Technology & Innovation in Education from South Dakota and now represent a region that includes North Dakota, South Dakota and Wyoming. We are proud that in less than a year we have already trained over 60 elementary, middle and high school teachers in Computer Science." said Founder and CEO, Devin B. Holmes. "Guided by our #CS4Rural strategy and expanding the Teachers Teaching Tech program into North Dakota, South Dakota and Wyoming this year, we are proud to be bringing innovative computer science training programs to our neighboring states."
The program started July 23rd with a five-day conference in Phoenix followed by online self-paced resources, four weekend workshops during the academic year, and in-state computer science community building.
Below is a list of the school districts with one or more teachers participating in either the Computer Science Discoveries or Computer Science Principles Professional Learning Program:
Absarokee H S
Albany County School District #1
Bainville K 12 Schools
Bainville K 12 Schools
Belgrade Elem
Belgrade H S
Belle Fourche School District 09 1
Big Horn #4
Big Horn County School District #1
Big Horn County School District #2
Big Horn County School District #4
Billings Public Schools
Broadview Elem
Brookings School District 05 1
Bynum Elem
Campbell County School District #1
Carbon County School District #1
Carbon County School District #2
Carrington 49
Circle Of Nations
Columbia Falls H S
Converse County School District #1
Dakota Prairie 1
Dillon Elem
Douglas School District 51 1
East Middle School
Elder Grove Elem
Ellendale 40
Emerado 127
Estelline School District 28 2
Fairfield Elem
Flandreau Indian Boarding School
Forsyth Elem
Fortine Elem
Freeman Academy
Fremont County School District # 1
Fremont County School District #14
Fremont County School District #38
Garrison Elem
Glen Ullin 48
Goshen County School District #1
Grass Range H S
Harrisburg School District 41 2
Hazelton Moffit Braddock 6
Henry School District 14 2
Immaculate Conception School
Jefferson H S
Johnson County School District #1
Joliet H S
Kalispell Elem
Laramie County School District #2
Lead Deadwood School District 40 1
Lincoln County School District #2
Lockwood Elem
Lolo Elem
Marty Indian School
Meade School District 46 1
Missoula Elem
Natrona County School District #1
New Rockford Sheyenne 2
Niobrara County School District #1
Noxon H S
O'Gorman Junior High
Oelrichs School District 23 3
Park County School District # 6
Platte County School District #1
Platte County School District #2
Plevna K 12 Schools
Rapelje Elem
Rapid City Area School District 51 4
Shannon County School District 65 1
Shelby H S
Sioux Falls School District 49 5
Sioux Valley School District 05 5
South Middle School
Spearfish School District 40 2
St Francis Indian School
St Joseph's Indian School
St Mary Catholic School
Stephens School District
Sterling School District
Summit School District 54 6
Superior K 12 Schools
Teton County School District #1
Three Forks H S
Tiospa Zina Tribal School
Todd County School District 66 1
Trinity High School
Uinta County School District #1
Victor K 12 Schools
Warner School District 06 5
Warwick 29
Waubay School District 18 3
Waverly School District 14 5
West Middle School
Weston County School District #7
White River School District 47 1
Wyndmere 42
Wyoming Department Of Family Services
About the America Campaign & Teachers Teaching Tech
Teachers Teaching Tech is an initiative of the America Campaign, a national non-profit founded in 2009 by serial entrepreneur and philanthropist, Devin B. Holmes, working to improve the lives of all Americans through technology, education and the arts. Along with its Montana Code Girls, Code Rangers, Big Sky Code Academy and Code4Philanthropy initiatives, the America Campaign is focused on developing innovative technology focused solutions that create positive impact. Teachers Teaching Tech grew to build a partnership with TIE in Rapid City, SD to better meet the needs of the growing region..