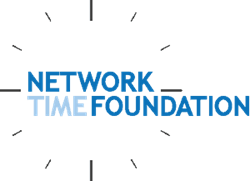 There are few services that generously benefit the entire Internet and everything connected to it.
TALENT, Ore. (PRWEB) March 18, 2020
Network Time Foundation (NTF) today announced that Team Cymru, cyber threat intelligence pioneer and provider of threat hunting and incident response solutions, has joined the foundation as members of the NTP (Network Time Protocol) Consortium, Time Source Consortium, and the General TimeStamp API Consortium.
"There are few services that generously benefit the entire Internet and everything connected to it," commented Rob Thomas, Founder and CEO of Team Cymru. "NTF builds such a service, making accurate time possible. We are honored to support their important mission and look forward to helping them grow while helping the wider Internet community recognize their importance to us all."
Network Time Foundation is the home of the NTP Project, which still leads the development and evolution of the Network Time Protocol after nearly four decades, as well as the LinuxPTP Project.NTF provides direct services and support to improve the state of accurate computer network timekeeping in the general community.  The scope of NTF's work includes helping to craft the precise description of how to exchange time (standardizing protocols and behaviors), writing enterprise-quality software and documentation, understanding and accommodating how things behave in a wide variety of real-world situations, and helping people and organizations know and trust that they have reliable and accurate timestamps.
Team Cymru's involvement will help accelerate NTF's Network Time Protocol and General Timestamp API projects. The General Timestamp API project is a newer endeavor garnering much attention, because it allows us to more clearly understand a sequence of events. From being able to reconstruct a series of mechanical failures in a catastrophic incident to determining the root cause of a cyber-attack, accurate timestamps are key. For example, more accurate timestamps on the electrical grid's computer logs during the 2003 blackout in the Northeast region of the United States could have allowed incident responders to determine what happened faster, reducing the time that people were without power and perhaps even saving lives.
"NTF is excited to begin a much closer working relationship with Team Cymru," commented Harlan Stenn, Founder and CEO of Network Time Foundation. "For more than 35 years' time, people and organizations have been relying on our software and, because 'it just works,' have been able to ignore who we are and what we do.  As complexities and threats grow and encroach on our infrastructure, it's great to have a partner like Team Cymru that works hand in hand with organizations that must actively deal with and be aware of today's threats, helping to identify what are actual threats and what is FUD."
About Network Time Foundation
Since 1981, the work of the Network Time Foundation has been vital to the infrastructure of our modern world. A 501(c)(3) public benefit organization, NTF develops, produces and maintains the most widely used open-source, precision time software. Secure and reliable timekeeping is essential to record keeping in all industries, from financial to medical and beyond. Without NTF and its projects, the flow of information to Internet devices would slow or even stop. Additional information at https://www.nwtime.org/
About Team Cymru
Since 2005, Team Cymru's mission has been to save and improve lives by working with public and private sector entities to discover, track and take down threat actors and criminals around the globe. We do this by delivering comprehensive visibility into global Internet traffic and cyber threat activity. Team Cymru collects, processes and aggregates global netflow and 50+ other types of data to give our clients Pure Signal™. This provides the broadest visibility into malicious activity across the Internet. We are seeing more than 500,000 events per second and delivering that information to our users in an actionable way. The most advanced cybersecurity teams and investigators around the world rely on our solutions to uncover the who, what, when, where and why of malicious behavior. They also leverage this global visibility to identify, map, and block malicious infrastructure before the threat even reach an enterprise's doorstep. Our data is incomparable — Pure Signal™ — and our partners and clients use it to make the world a safer place. For more information visit cymru.com