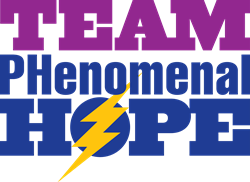 While we get to choose our races, we know that our PH patients do not get to choose the mountains they face everyday living with this disease.
BELOIT, Wis (PRWEB) November 25, 2019
Two ultra endurance athletes of Team PHenomenal Hope, a nonprofit dedicated to fighting a rare and incurable lung disease called pulmonary hypertension (PH), are in preparations to travel to New Zealand to race the epic mountain bike race, The Pioneer. For six days beginning on Dec. 1, Drs. Patricia George and Hap Farber will race through mountainous terrain and unknown weather conditions to raise funds and awareness for PH.
The journey around Queenstown and through New Zealand's Southern Alps covers 433km (269 miles) with 12,540m (41,141 feet) of climbing and promises to be as challenging as it is incredible. Participants must ride as a team and keep within two minutes distance of each other.
"Racing for Team PHenomenal Hope in an epic event like The Pioneer means so much to us. We see it as a chance to couple our passion for mountain biking with our calling to help patients with this devastating disease," said George, Team PH founder and PH specialist at National Jewish Health in Denver, Colorado.
This will be the second time George and Farber take on The Pioneer. In January of 2016, the duo, along with two other team members, not only completed the physical challenge, but also raised more than $15,000 to support Team PH's mission. Three years later, Team PH has grown to have the means to award research grants and financially support unmet patient needs.
"On Team PH, we race for patients as part of our Let Me Be Your Lungs program. While we get to choose our races, we know that our PH patients do not get to choose the mountains they face everyday living with this disease," George said. "We are honored to be able to do this in the name of PH patients in New Zealand."
People living with PAH often don't look sick, but become tired and short of breath with exertion. This makes basic activities like climbing stairs or playing with grandchildren a challenge. Fortunately, in many countries, there are medications that help many patients, but not all patients respond to therapy. When the disease progresses, it leads to heart failure, and some patients require lung transplants to survive. Team PH athletes race for those who can't in the pulmonary hypertension community to make a difference.
Team PHenomenal Hope is based in Beloit, Wisconsin. As a charity, Team PH seeks to raise awareness of PH, to fund medical research, and to implement programming that focuses on helping patients, including removing patients from isolation, building community, and providing hope.
Follow George's and Farber's race progress and fundraising at charity.gofundme.com/team-ph-pioneer-nz. For more information about Team PH's race toward a cure, or to donate to the cause, visit http://www.teamph.org.