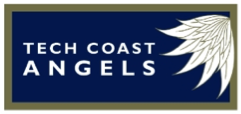 IRVINE, Calif. (PRWEB) May 07, 2020
The members of Tech Coast Angels (TCA) invested $19.1 million in a total of 52 companies in 2019, according to its 2019 annual report released today. The total investment for the year was the highest since the angel network's inception in 1997, and 91% above the 2018 total. For the first time, there were six companies receiving $1 million or more from TCA members. The network's total investments have exceeded $10 million in each of the past nine years (from 2011 – 2019), making this period the longest sustained level of high investment activity in TCA's history.
TCA posted five exits in 2019: three acquisitions, one merger into a public company, and one secondary offering; three of those provided returns of 31x, 19x and 6.5x. Since the angel network's founding in 1997, there have been 82 total exits and a 4.8x overall return on all outcomes (including shutdowns). Of the 417 investments made in its 22-year history, 225 (54%) of the companies in TCA's portfolio are still active, and many have already achieved impressive success and will likely have excellent outcomes. TCA members continue to play an important role in the mentorship of these active portfolio companies.
TCA also increased portfolio diversification opportunities to its accredited investor members by launching chapter funds that will potentially provide approximately $6 million in capital in 2020 to promising startups. In 2019, those chapter funds contributed $3 million to the funding, which was up from $1.5 million in 2018, so the role of funds is increasing.
Membership grew 15% to 458 at year-end, further establishing TCA as the largest angel group focused on a single geography (Southern California). The diverse expertise in this large base of active and engaged members is one of the core strengths of TCA – helping it to complete quality due diligence faster, to provide its portfolio companies with expert mentorship, and to assist in leveraging its members' network of relationships to open doors for other investment and operations opportunities. Diversity within TCA's membership also increased dramatically, including an increase in women angels most especially noticed in its San Diego chapter: Caitlin Wege was elected as TCA's first female chapter president, and women hold five of the 12 seats on TCA-SD's board of directors.
Fifty-five percent (55%) of the angel network's 2019 investments were Seed rounds -- down from 76% in 2018 but up from 30% in 2017. However, 71% of the companies in 2019 were Seed. While early-stage investments were high, 67% of the companies receiving investment were already in revenue and seeking expansion capital.
2019 investments spanned a range of industries, but most active were life sciences (19 companies), consumer internet (12), and software (11). Of the 52 companies in which TCA members invested, 32 of the companies were new companies; and here again, key industries were life sciences (13 new companies), consumer internet (7), and software (7). Twenty of the companies were follow-on rounds for companies already in TCA's portfolio.
Valuations at time of TCA investment continued their climb to historically uncomfortable levels. Only 15% of TCA's investments in 2019 were in companies with valuations below $6 million, compared to 41% in 2018, 43% in 2017 and 61% in 2016. The median valuation was $9.0 million in 2019, compared to $6.0 million in 2018, and $4.5 million in 2016 and 2017. We expect this trend to reverse dramatically in 2020 due to the current economic crisis and downward pressure on valuations of public companies as well as M&A transactions.
"While 2019 was a record year for TCA in many ways, we recognize that 2020 is bringing massive challenges on a global scale," said Sergio Gurrieri, TCA Chairman. "We recommend that entrepreneurs be realistic, wise, and well prepared. Manage your finances wisely and seek investors who can guide you through this uncertain time; really good companies may fail over the next few years for lack of financing than for any other reason. Now is not the time to overvalue, and the old saying 'cash is king' will certainly prove true. And for angels and investors, look to increase your portfolio by accelerating funding for companies with realistic valuations rather than pie-in-the-sky optimism."
TCA's 2019 annual report is available at https://www.techcoastangels.com/wp-content/uploads/2020/05/TCA-Annual-Report-2019.pdf. The report includes a summary of 2019, more detail about 2019 investments, a listing of TCA's portfolio companies and exits, advice going forward for entrepreneurs and investors, and much more.
About Tech Coast Angels:
Tech Coast Angels is one of the largest and most active angel investor networks in the nation, and a leading source of funding for seed-stage and early-stage companies across all industries. TCA members are accredited investors who individually invest in startup companies. Companies go through well-structured, transparent, and time efficient screening and due diligence. As founders and executive-level leaders, TCA members provide companies with more than just capital; they also contribute counsel, mentoring and access to an extensive network of investors, customers, strategic partners and management.
TCA is a catalyst in the growth of the thriving Southern California entrepreneurial ecosystem of innovation. A recent analysis by CB Insights ranked TCA #1 out of 370 angel groups on "Network Centrality" and #5 overall in "Investor Mosaic." Since its founding in 1997, TCA has invested over $230 million in more than 420 companies and has helped attract more than $1.6 billion in additional capital/follow-on rounds, mostly from venture capital firms. http://www.techcoastangels.com.
###