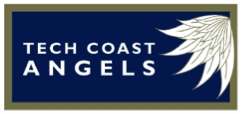 IRVINE, Calif. (PRWEB) April 08, 2021
Tech Coast Angels Orange County (TCA OC) today announced that its inaugural annual fund, TCA OC Fund 20, exceeded expectations even in the midst of the COVID-19 pandemic, providing seed capital to 18 promising early-stage companies in a myriad of industries. Recently closing its nineteenth and final investment in YBVR, TCA OC Fund 20 includes Agtools, Allotrope Medical, Elevate K-12, ExpressCells, Genius Juice, Insight Medical, iPourit, Makani Science, Mobilize Solutions, PercAssist, Razberi Technologies, Saasuma, Shoonya Digital, Sizzle, Strategikon Pharma, Terecircuits Corporation, TrakPoint Solutions, and Virtanza.
TCA OC Fund 20 has already reported its first exit, as Insight Medical Systems accepted an offer that netted investors a 3.5x return on capital in under a year, thus yielding an internal rate of return (IRR) of 251%.
TCA OC is now actively searching for disruptive, early-stage companies and deserving entrepreneurs to provide startup capital and mentorship for TCA OC Fund 21. Like TCA OC Fund 20, TCA OC Fund 21 will typically invest between $100K to $250K per company, with TCA members often investing individually alongside the fund.
"Our annual funds offer some importance advantages to traditional angel investing," said Jim Pickell, TCA OC Fund chair. "Each fund allows TCA members to diversify their portfolio, reduce risk, and potentially improve returns – while also allowing members to provide additional capital directly to any of our portfolio companies. And startups can access more capital, faster, benefitting everyone."
TCA OC President David Friedman added, "We remained steadfast during 2020, when entrepreneurs needed us most and we needed their solutions for the rapidly changing world more than ever. I'm proud of our continuing supporting role we provide in the entrepreneurial ecosystem. And looking ahead to this year, TCA OC Fund 21 shows great potential, as our network's experience and pipeline continue to grow. In fact, we have already made our first investment in the new fund."
TCA seeks to connect with investors who may be interested in contributing both industry-specific expertise and capital to early-stage companies as a member of the angel network. For more information, about TCA OC Fund 20 or becoming a member of Tech Coast Angels Orange County, please contact Jim Pickell of TCA OC at jim.pickell@gmail.com or visit http://www.techcoastangels.com.
About Tech Coast Angels:
Tech Coast Angels (TCA) is one of the largest and most active angel investor networks in the nation, and a leading source of funding for seed-stage and early-stage companies. The angel network is comprised of four chapters, consisting of over 450 members in Southern California. Every TCA member is an accredited investor, and companies in which TCA invest go through well-structured, transparent, time-efficient screening and due diligence. TCA members are founders and business leaders who have extensive knowledge in the investment process and world-class business practices, and thus are able to provide companies with more than just capital: they also contribute counsel, mentoring and access to an extensive network of investors, customers, strategic partners and management. In December 2020, TiE named Tech Coast Angels the Most Active Angel Network in the World.
Since its founding in 1997, TCA has invested over $250 million in more than 450 companies and has helped attract more than $1.7 billion in additional capital/follow-on rounds. http://www.techcoastangels.com.
For more information, please contact:
Kimber Smith Fidler
for Tech Coast Angels
+1 (775) 298 5260
kimber@smithfidler.com
###