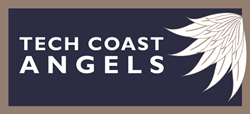 "Tech Coast Angels continues to be one of largest, most influential angel networks in the world because we continue to innovate and find new and better ways to work and grow with the investment and entrepreneurial communities." - Jeff Lapin, TCA chairman
IRVINE, Calif. (PRWEB) June 15, 2021
Setting records for the second consecutive year, Tech Coast Angels (TCA) invested $19.4 million in a total of 64 early-stage companies in 2020 – including a record 42 new companies with 75% of the dollar investment – and grew its membership to 469, according to the angel network's annual report. The network's members invested $11.5 million directly, and the remaining $7.9 million of capital came from its three annual chapter funds.
Life Sciences companies continued to dominate the angel network's investment charge, comprising 38% of the companies funded and 45% of the funding. Other key industries included Software, Consumer Internet, and Hardware. A full list of the companies, along with links to their websites, can be accessed in the annual report.
The report provides specifics on trends in terms of stage of company development, stage of round, type of security and valuation. It also charts a dramatic shift in 2020 (due to the pandemic and a move to virtual screening and remote due diligence) to companies based outside Southern California – for the first time exceeding 50%.
"Tech Coast Angels continues to be one of largest, most influential angel networks in the world because we continue to innovate and find new and better ways to work and grow with the investment and entrepreneurial communities," said Jeff Lapin, TCA chairman. "We regularly explore new methods to partner with other angel groups to share deal flow, best practices and member knowledge. This benefits not only our members, but increases how we can provide better tools and guidance to startup companies and founders."
In other highlights for 2020, TCA:
Realized four portfolio company exits:

Companion Medical (acquisition) – 58x
Beam Global (publicly traded) – 10x
Zentalis (IPO) – 8.2x
Paradigm Diagnostics (acquisition);
o Achieved a 5.3x return and 25.6% IRR on all portfolio outcomes, including exits and shutdowns, since the network's founding in 1997;
o Shortened due diligence times to a fund decision to within 30 days; and
o Facilitated funding for 11 companies through its Angel Syndication Network, expanding the network's geographic mix well beyond its traditional Southern California influence.
Download Tech Coast Angels 2020 Annual Report
The report also shares insights for 2021 and beyond, for both investors and early-stage companies, including:

Maintain a healthy runway. In the next two years, we are likely to see a cyclical downturn and more good companies will likely fail for lack of financing than for all other reasons combined;
Entrepreneurs who can attract funding should raise the money they can in current rounds without worrying about dilution;
Entrepreneurs must stay frugal: if you're not spending money on a better product or better customer experience, don't spend it;
Seek investors who can provide you with experience, guidance and contacts that can help you navigate the challenges ahead (rather than those that are willing to offer the highest valuation), and listen to your advisers;
Angel investors should look to now to accelerate funding for companies with realistic valuations and who have evidence of customer traction/products and services already developed.
About Tech Coast Angels:
Tech Coast Angels (TCA) is one of the largest and most active angel investor networks in the nation, and a leading source of funding for seed-stage and early-stage companies. The angel network is comprised of four chapters, consisting of over 450 members in Southern California. Every TCA member is an accredited investor, and companies in which TCA invest go through well-structured, transparent, time-efficient screening and due diligence. TCA members are founders and business leaders who have extensive knowledge in the investment process and world-class business practices, and thus are able to provide companies with more than just capital: they also contribute counsel, mentoring and access to an extensive network of investors, customers, strategic partners and management. In December 2020, TiE named Tech Coast Angels the Most Active Angel Network in the World.
Since its founding in 1997 by Luis Villalobos, TCA has invested over $255 million in more than 460 companies and has helped attract more than $1.7 billion in additional capital/follow-on rounds. http://www.techcoastangels.com.
For more information:
Kimber Smith Fidler
for Tech Coast Angels
kimber@smithfidler.com
(775) 298 5260