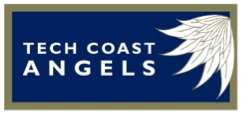 "...we have increased member recruiting and investor education, which has led to an inflow of new, high-caliber, and diverse investor members." Dean Rosenberg, president, Tech Coast Angels - San Diego
SAN DIEGO (PRWEB) December 12, 2018
Tech Coast Angels' San Diego network (TCA-SD) today announced that its membership has grown to a record 170 members in 2018 – a 40% increase over its previous base. New members included executives from Qualcomm, Illumina, Dexcom, Medtronic, Tealium, Seismic, and NuVasive, as well as many successful entrepreneurs. TCA-SD also made significant strides in its objectives for increased diversity – both among its membership and funded company teams.
"It's been fantastic to see membership take off," said Russell Hall, current membership chair of TCA-SD and an active member since 2011. "We are witnessing a tremendous level of commitment from local leaders and tech/life science executives who are at the right stage of life to give TCA consideration."
"It has been exciting to see our startup ecosystem grow in San Diego, and with that growth comes elevated interest in early-stage investing," said Dean Rosenberg, president of TCA-SD. "We have increased member recruiting and investor education, which has led to an inflow of new, high-caliber, and diverse investor members."
TCA-SD also launched a $2.2 million ACE Annual Fund this year, a new initiative within the entire Tech Coast Angels network that allows for accelerated funding of up to $500,000 in as little as 30 days for the strongest startup teams.
Members are excited about the new Annual Fund. New TCA-SD member Al Bsharah, said, "Five years ago, when I was raising a seed round for my company, I pulled 75% of $1.5M from San Diego angels and VCs. TCA's reputation was lacking, so I didn't approach them. Today, I'm a proud new member. I've invested in the annual fund and I'm becoming an active participant. The reputation at TCA has done a complete 180, and that's what got me excited to participate."
Victoria Lakers is a TCA-SD member who was also chair of the successful John G. Watson Quick Pitch Competition at Qualcomm Hall in October. Highlights of the sold-out event included record cash prizes, huge community support, and new sponsors. "Membership in TCA has been an amazing education and investing platform," said Ms. Lakers. "In addition to gaining access to San Diego's most interesting startups, I'm able to learn by hearing diverse viewpoints from active angel investors. TCA's events have also introduced me to a new community of colleagues and friends who are passionate about the San Diego startup community."
While happy with the successes in 2018, TCA-SD members are most excited about the quality of its diverse membership and its investments, and about the future growth of San Diego's entrepreneurial ecosystem. The angel network faces 2019 with a positive outlook. According to Mr. Hall, "San Diego desperately needs capital providers to help support innovation, and TCA has adapted to accommodate entrepreneurs more efficiently. Our members are energetic, deal flow is improving, and so are the number of successful exits. Much of this has to do with new initiatives taking hold and the stars aligning. I'm very excited for the future of our organization."
About Tech Coast Angels:
Tech Coast Angels is one of the largest and most active angel investor networks in the nation, and a leading source of funding for seed-stage and early-stage companies across all innovation industries in Southern California. TCA members are accredited investors who individually invest in startup companies, and as a group, TCA has invested up to $6M in a single company. Companies in which TCA invest go through well-structured, transparent, and time efficient screening and due diligence. TCA members are themselves founders and executive-level business leaders who have extensive knowledge in the investment process and world-class business practices. TCA members thus provide companies with more than just capital; they also contribute counsel, mentoring and access to an extensive network of investors, customers, strategic partners and management.
TCA is a catalyst in the growth of the thriving Southern California entrepreneurial ecosystem of innovation, funding mostly emerging technologies and life science companies. A recent Halo Report rated TCA as #2 nationally in a number of funded deals, and a recent analysis by CB Insights ranked TCA #1 out of 370 angel groups on "Network Centrality" and #5 overall in "Investor Mosaic." Since its founding in 1997, TCA has invested over $200 million in more than 350 companies and has helped attract more than $1.6 billion in additional capital/follow-on rounds, mostly from venture capital firms. For more information about TCA, please visit techcoastangels.com. For more information about TCA's San Diego network, please visit http://www.tcasandiego.com.
For more information:
Kimber Smith Fidler
For Tech Coast Angels
kimber(at)smithfidler(dot)com
+1 (775) 298 5260