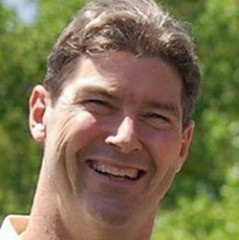 "With the elderly soon becoming 25% of the world's population, getting ahead of quality care for our seniors is crucial."
SAN FRANCISCO (PRWEB) October 01, 2018
Despite U.S. nursing and assisted living facilities caring for about 2.13 million of the nation's elderly, stories surrounding such facilities are dire. Lawsuits dot the news landscape including the 2017 class-action lawsuit against the nation's largest assisted living provider, which alleges that the chain's "callous and profit-driven approach" has had "devastating" consequences for its California residents, who were often left without assistance for hours after falling, given wrong medications, and denied clean clothing, showers and nutritious food, along with yet further abuses. The October, 2017, issue of Consumer Reports also stated that complaints regarding nursing and assisted living quality of care are on the risedue in many cases to staff shortages and lack of meaningful public oversight. A whopping 90% of nursing homes are currently understaffed. Zanthion, a "smart" senior care solutions company making use of tech and AI, is changing what's possible for dignified and effective senior care, and urges care facilities to "IT adapt."
According to Senior Housing News, "smart" living environments for seniors are a must, and are, without a doubt, the next frontier. Ginna Baik, strategic business development manager for senior care for CDW Healthcare, spoke at the publication's Los Angeles Summit, stating that 80% of the top 100 senior living providers in the U.S. are considering or actively implementing such measures. The revenue of the smart homes market is, in fact, expected to grow to $58.68 billion by 2020, with the increased mandate for senior care solutions being a large part of that growth. Integral to these smart home networks will be "wearables" that keep tabs on the vitals and whereabouts of seniors at all times.
Many millennials and younger adults are already using wearables in the form of FitBits and other activity trackers, and the same technology is being adapted to help keep seniors safe. Assisted living communities ahead of the curve in adopting these devices to better serve their residents are already seeing positive results. When CDW Healthcare partnered with Big Cloud Analytics to investigate how wearables could impact managed senior care, they found, for example, that residents taking sleep aid medications experienced more hours of sleep but less "biorestorative" sleep. They were also able to pinpoint which seniors were skipping scheduled exercise classes (based on tracking heart rates), who stayed in relatively consistent motion, and what the average amount of mobility was across different cross-sections of community populations.
Wearables have also made inroads in alerting caregivers to another very common but also potentially dangerous ailment peculiar to seniors: urinary tract infections. In the days leading up to developing a full-blown infection, patients often experience pain while walking and make more frequent trips to the bathroom. Wearables can track, measure and alert caregivers to residents experiencing these symptoms before hospitalization becomes necessary.
Leading the charge in developing these data-rich wearables is AI healthcare company Zanthion. Philip Regenie, Zanthion's founder and CEO, became determined to tackle senior healthcare after he witnessed the travesty that was his own parents' end-of-life care. His company has developed fall-protective clothing, wearable sensors, smart home sensors and more—all of which work together to improve senior safety and quality of life.
As in the CDW/Big Cloud experiment, Zanthion's products dovetail to provide caregivers with 24/7 monitoring frameworks and predictive analytics to call attention to dangers before emergencies occur. Such networks mean that fewer staff can substantially extend the reach of their "eyes and ears," and develop granular-level insight into the activities of all different populations of their charges—Zanthion's wearable sensors deliver 22 messages per second regarding user activity. This level of insight and potential for immediate response also allows seniors more dignity and autonomy (in many cases removing the embarrassment of having to ask for assistance).
"I want caregivers and the public to know that with the aid of technology, we can move together into a healthier future," Regenie says. "With the elderly soon becoming 25% of the world's population, getting ahead of quality care for our seniors is crucial."
With regard to senior care, it is absolutely possible (and critical) to "build a better mousetrap"—the technology is here; facilities must now simply adapt and get on board.
About Zanthion:
Zanthion is an AI digital healthcare company specializing in the integration of an extensible architecture of sensors, protective clothing and environmental equipment for both assisted living communities and the home setting—a cross between Uber, smart homes, fall detection and senior care. Zanthion exists to create new and disruptive solutions for seniors and their families to track and detect possible issues and injuries for today's senior citizens, using technology to provide a better quality of life for everyone involved. Zanthion is a pioneer in changing our social environment with future vision, providing solution-based systems that improve the world based on an open source, transparent, crowd-sourced platform and social processes that accurately assess what happened, inform the correct resources, provide resources to the problem efficiently, and keep track of the efficiency of fixing the problem. Zanthion embraces a responsible future. Visit http://www.Zanthion.com.
1. "How Many Older Adults Will Wind Up in Skilled Nursing Homes? | Blog." RSS, http://www.elderneedslaw.com/blog/how-many-older-adults-will-wind-up-in-skilled-nursing-homes.
2. Ostrov, Barbara Feder. "Largest Assisted Living Chain In U.S. Sued For Poor Care Of Elderly." California Healthline, 8 Sept. 2017, californiahealthline.org/news/largest-assisted-living-chain-in-u-s-sued-for-poor-care-of-elderly/.
3. "Assisted Living Ideal for Many, but Complaints Are Rising." Aging Options, 24 Aug. 2018, http://www.agingoptions.com/blog/2018/08/23/assisted-living-is-ideal-for-many-seniors-but-complaints-about-quality-of-care-are-on-the-rise/.
4. "Nursing Home Understaffing - Neglect and Liability." Nursing Home Abuse Guide, http://www.nursinghomeabuseguide.org/neglect/understaffing.
5. Mullaney, Tim. "Smart Home Technology Becomes a Must-Have in Senior Living." Senior Housing News, Senior Housing News, 10 Sept. 2018, seniorhousingnews.com/2018/09/10/smart-home-technology-becomes-must-senior-living/.
6. Majumder, Sumit et al. "Smart Homes for Elderly Healthcare—Recent Advances and Research Challenges." Sensors (Basel, Switzerland) 17.11 (2017): 2496. PMC. https://www.ncbi.nlm.nih.gov/pmc/articles/PMC5712846/
7. Hayhurst, Chris, and CDW. "Wearable Data Offers Granular Understanding of Senior Health." Technology Solutions That Drive Healthcare, 29 Dec. 2016, healthtechmagazine.net/article/2016/12/wearable-data-offers-granular-understanding-senior-health.
8. "How Wearable Technology Is Improving Seniors' Lives." Digital Health Today, 20 Aug. 2018, digitalhealthtoday.com/blog/how-wearable-technology-is-improving-seniors-lives/.
9. "Enhanced Senior Care & AI Healthcare Company." Zanthion, zanthion.com/products/.
10. "Service Assisted Living." Zanthion, http://www.zanthion.com/service-assisted-living/.