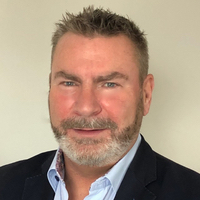 FastStart offers clients who are pursuing international growth a layered executive service in all C-suite disciplines
LONDON (PRWEB) February 19, 2020
TechCXO, the leading Executive-on-demand service for growth businesses, announced the opening of its UK and European operation. Based in London, the new TechCXO UK office plans to leverage the company's success track record of growth in the USA into the UK and Europe.
"As our clients pursue growth outside of their domestic markets, international expansion of our business is the next logical step," noted Kent Elmer, TechCXO's Managing Partner. "America's strong trading relationship with the UK makes it the obvious gateway for companies looking to expand into the UK and Europe."
As a part of the launch of its UK office, TechCXO is also introducing its new FastStart services. FastStart offers clients who are pursuing international growth a layered executive service in all C-suite disciplines. The service includes market scoping, location planning and executive concierge services, access to capital, legal, financial and market naturalization, sales, marketing and operational support. The FastStart service provides clients with a cost effective and lower-risk approach to international expansion by delivering local support and a ready-made local business network that accelerates an efficient overseas expansion.
Headed up by Piers Mummery, UK Managing Partner, TechCXO UK offers its' core on-demand and fractional executive services to UK businesses. Additionally, Piers will lead TechCXO's FastStart services and will concentrate on supporting UK businesses looking to expand operations in the USA, as well as USA companies' growth in the UK and Europe. Piers Mummery is an experienced entrepreneur and business leader in the UK and USA with over 30 years of deep expertise and knowledge of the start-up and scale up needs of technology and technology-enabled businesses.
TechCXO's UK Managing Partner Piers Mummery said, "As a British national returning to the UK following my tour in the USA, I am delighted to leverage my knowledge of both markets and entrepreneurial experience to support clients on their journeys. TechCXO UK and the FastStart service really resonate with the markets we serve. We look forward to the opportunity to grow TechCXO UK and deliver value to our clients in the UK and USA in their international expansion."
About TechCXO
TechCXO is a pioneer in providing high potential companies across the country with industry-relevant interim and fractional executives and teams on-demand. More than 1,200 companies, from startups to the Global 1000, have entrusted TechCXO to help with their critical functions by calling on TechCXO executives as their CFOs, COOs, CSO, CTOs, CMOs and other executive roles. TechCXO's three major practice areas are: Finance & Operations, Sales & Marketing and Product & Technology. TechCXO has appeared on the Inc. 500/5000 Fastest Growing Private list every year since 2008. For more information about the firm, please visit https://www.techcxo.com.