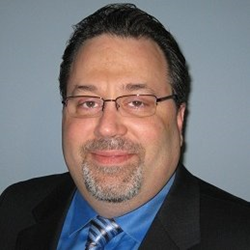 Los Angeles, CA (PRWEB) December 07, 2016
Icon Media Direct, a leading direct response advertising agency, announced the addition of Charles Serian as the company's Senior Vice President of Information Technology. Serian's primary focus will be leading Icon Media Direct's innovative technology team and expanding its in-house attribution platform to fuel both TV and digital growth.
Serian has over 20 years of experience in the technology industry with an extensive background in e-commerce, digital content distribution, aerospace, R&D and software engineering. He will play a key role in further developing Icon Media Direct's digital and technology infrastructure to ensure scalable growth for the future.
Of his new role, Serian said, "Icon Media Direct is an outstanding company with incredible attribution and analytics methodologies and I am thrilled to join the team. It is a pivotal time for the company to further expand technologies like the WebTraxx® attribution platform and data visualization solutions. I look forward to bringing my background in software engineering and technology to help build upon and scale systems for growth and expansion."
Previously, Serian delivered scalable, cost effective and mission critical solutions for Gracelock Industries, cloud-software platform FatCloud, SaaS E-Commerce provider Volusion and Gamefly. At these companies, Serian was responsible for creating and driving a unified technological vision to support growth. He also played a key role at Jet Propulsion Laboratory where he was honored with the NASA Space Act Board award. His work has also been featured in NASA Tech Briefs.
About Icon Media Direct
Icon Media Direct is a leading direct response marketing agency connecting brand strategy with intelligent media buying and optimization tactics that deliver ROI-based growth. For more information visit http://www.IconMediaDirect.com.