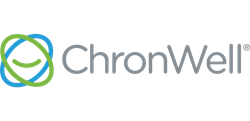 "We came into the pilot with an expectation that handling workers' comp cases with empathy and diligence would have some level of impact, and the results exceeded all expectations." - Joe Rubinsztain, CEO, ChronWell
FORT LAUDERDALE, Fla. (PRWEB) April 02, 2019
ChronWell, a technology-enabled injury management program for the workers' compensation industry, today announced the extraordinary success of its pilot with California Farm Management (CFM), a self-insured collective of farms. Over a 28-week period, ChronWell's services assisted injured workers in recovering and returning to work faster, while bringing CFM significant savings in claims costs.
One of CFM's largest employers, Cream of the Crop Companies, deployed ChronWell's care navigation solution, Recovry Central™, to a pool of several thousand agricultural workers. They experienced 28% fewer workers' compensation claims despite an increase in payroll when compared to the same 28-week period the previous year. This also resulted in a one-third reduction in litigated claims over the same period. Cream of the Crop is projected to save over 30% in claims costs for the pilot period*, which includes the ChronWell program and other safety programs initiated directly through Cream of the Crop. In addition to the savings, the ChronWell program has significantly moved Cream of the Crop toward its goal of a completely paperless environment.
"We came into the pilot with an expectation that handling workers' comp cases with empathy and diligence would have some level of impact, and the results exceeded all expectations," said Joe Rubinsztain, CEO of ChronWell. "We're lucky to work with a company that embraces innovation and shares our vision to change how injured workers are treated from the moment of injury and throughout their recovery process."
The pilot program, which launched in July 2018, deployed ChronWell's Recovry Central™, the company's injury management platform, to Cream of the Crop employees. By empowering skilled humans with advanced technology, including Artificial Intelligence (AI), mobile apps and cloud-based computing, the solution quickly and efficiently delivers a unified care experience for injured workers. The Recovry platform addresses on-site injuries, engages injured workers and helps deliver care throughout the entire accelerated cycle of the claim to minimize the impact of workplace accidents on insurers, employers and injured workers.
"ChronWell's technology allows us to be in sync with our employees, health care providers and insurers to provide the best course of treatment to the injured worker," explained Santiago Martin, Jr., CEO of Trilogy Group, the administrative company for Central Valley Contracting, Cream of the Crop Ag Service and Cal Ag Resources. "Treating our workers with empathy, while ultimately saving a substantial amount in claims costs, is an incredible success story and we look forward to working with ChronWell in the future."
To learn more about ChronWell, visit http://www.chronwell.com.
*Additional costs may continue to come in based on open claims.
About ChronWell
Based in Fort Lauderdale, Fla. and founded in 2017 by health care and insurance technology veterans, ChronWell has developed a unified care navigation platform for the workers' compensation system in America. Combining breakthrough technology, advanced analytics, artificial intelligence (AI), and empathy-driven services, ChronWell minimizes the impact of workplace accidents on workers, employers and insurers. ChronWell helps navigate care from the onset of an injury through the resolution of a claim by efficiently establishing lines of communication and bridging the gap between employee, employer and insurance company. ChronWell will also leverage technology to expand adjuster capabilities. For more information, visit http://www.chronwell.com.