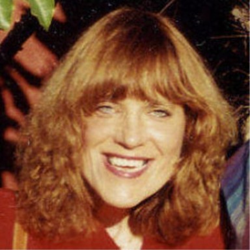 To help avoid the 'button-pushing-game,' find areas where your teens are being good and compliment them. Their attitudes, both good and bad, are fueled by parents' comments.
San Diego, California (PRWEB) July 08, 2014
Parenting a teenager can be one of life's greatest challenges. San Diego family therapist Dr. Joanne J. Wendt says arguments and fights can be elevated to a whole new level when teens get under their parents' skin by bringing up sensitive subjects or using certain words and phrases. Having worked closely with parents and teens over the past twenty-eight years, Dr. Wendt has identified the top hot topics that cause the most friction between parents and their teen children and offers tips on how parents can deal with them.
Teens know just the right thing to say to get mom or dad's blood boiling. According to Dr. Wendt, some common hot topics for teens include exclamations that they hate their parents, swearing, disrespectful gestures or voices, claiming a parent never lets them do anything, and lying. But there are many more things teens say to get under their parents' skin and most parents have certain phrases that really get to them more than others. Dr. Wendt says one of the first steps to successfully dealing with these frustrating statements is for parents to identify which ones bother them the most – and to understand why it aggravates them so much. Here are some more tips for parents:
1. Anticipate what buttons they'll push. Keep track of the things your teen says that truly upset you. Write them down every time it happens – how they got under your skin, and how you responded. You may be able to identify a pattern in your teen's behavior and your behavior that can enable you to anticipate the next time they try to rile you up. If you anticipate it happening, you'll be able to react in a calm manner (and not give the teen the reaction he or she is looking for).
2. Don't take any of it personally – remember that saying things that anger you is a form of manipulation teens use to get what they want.
3. Remember that button pushing is a game and teens are skillful players. To help remain cool and calm – tell yourself it's a game your teen is playing. Perhaps you laugh about it to yourself. Then it's your "move" and you can respond in a calm and rational manner. When this happens, the parent wins.
4. If you do end up getting frustrated and angry, simply leave the situation. You will not be able to make calm, rational decisions when your blood is boiling and steam is coming out of your ears.
5. To help avoid the "button-pushing-game," find areas where your teens are being good and compliment them. Their attitudes, both good and bad, are fueled by parents' comments.
6. Spend one-on-one time with your teens. Making them feel important, special and listened to goes a long way in having them be cooperative.
7. Model respectful language and behavior when interacting with your teens as this will help avoid the polarizing and frustrating power struggles.
For additional parenting resources and tips, Dr. Wendt recommends checking out the I Recommend portion of her site.
About Joanne J. Wendt, Ph.D.
Dr. Wendt is a Clinical Psychologist who for 28 years has been helping individuals, couples, and families find peace and harmony in a respectful and caring atmosphere. She specializes in relationship issues, depression, and anxiety. Dr. Wendt's goal is to help her clients discover the strength within them to achieve their highest possible potential. Her approach to the therapeutic setting is one of optimism and great respect for an individual's readiness to meet difficult challenges and gain a greater understanding of who he/she aspires to be. Visit her online at http://drjoannewendt.com.