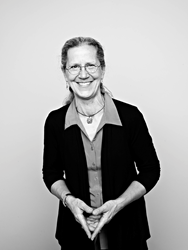 It's like you're rolling the dice every day. You can have no symptoms now and then full-out symptoms an hour later.
Sacramento, California (PRWEB) February 04, 2015
Most people have heard of Alzheimer's, but few had heard of Lewy Body Dementia until Robin Williams' death put Lewy Body in the news.
Top dementia expert Teepa Snow said Williams' loss highlighted the need for further education about Lewy Body Dementia. Snow and her organization, Positive Approach, provide dementia care training and education to organizations and caregivers throughout the U.S. and Canada.
"We want to raise awareness about Lewy Body Dementia, because it's so poorly understood, yet around 20 to 25% of everybody with dementia has some Lewy Body involvement," said Snow, speaking to Frank Samson, host of The Aging Boomers and owner of Senior Care Authority.
Lewy Body dementia is the second most common form of dementia, affecting an estimated 1.3 million Americans, Snow said. "It's also the most frequently missed as a diagnosis and misdiagnosed type of dementia, since it shares symptoms with Alzheimer's and Parkinson's."
Snow described some of the key symptoms of Lewy Body Dementia (LBD), saying, "if you have five of these behavioral symptoms, on autopsy, 90 to 95 percent of the time we'll find that sure enough, you had some Lewy Body."
The symptoms:

Visual (and sometimes auditory) hallucinations.
Balance and coordination problems. "Walking devices don't seem to help because you fall in all different directions," Snow said.
Delusional thinking
Sleep problems; insomnia
Hypersensitivity to medications
Hypersensitivity to sounds and movements
Early Diagnosis is Key
While it may take more than a year or two for enough symptoms to develop for a doctor to diagnose LBD, Snow emphasized the importance of pursuing an early diagnosis, since people with LBD are extremely sensitive and may react negatively to medications used to treat the symptoms of Alzheimer's and Parkinson's.
"LBD is most frequently misidentified as a psychiatric illness," she said, "and it may be treated as schizophrenia.
"The medications used to treat schizophrenia can be deadly for someone with LBD," she said, and the medications for Parkinson's patients to treat movement problems can increase hallucinations and delusional thinking in someone with LBD.
"It's like you're rolling the dice every day, every minute," Snow said. The symptoms are "highly variable, so you can have no symptoms now and then full-out symptoms an hour later."
To get someone diagnosed, she suggested "videotaping the behavior you're concerned about, because when you get to the doctor's office, very frequently the person [won't] show any of the symptoms because their brain is on high alert to perform, and they can. You have to show people, document what's going on, so you can see a specialist who knows what they are doing."
Ultimately, she said, "you want to see somebody at a memory assessment clinic, a neurologist, or a geriatrician. . . somebody who is curious and interested in different types of dementia, not just in putting a label on somebody and then being finished."
To listen to the full interview, click here
To read the transcription of the interview, click here
About Teepa Snow
Teepa is an advocate for those living with dementia and has made it her personal mission to help families and professionals better understand how it feels to be living with dementia related challenges and change. Her company, Positive Approach, LLC was founded in 2005 and offers education to family and professional care partners all over the world. Her goal? Making a difference...one mind at a time. For more information, go to http://www.teepasnow.com.
About The Aging Boomers
The Aging Boomers is a half-hour, bi-weekly (Mondays and Fridays) podcast covering many of the issues facing Boomers, their parents, and an aging population. Host Frank Samson interviews experts on the three top concerns of the 45+ age group: physical, financial and mental health. The podcast can be heard on iTunes, Boomeon, iHeartRadio, and The Aging Boomers website, as well as on an app for iPhone/iPads and Android phones/tablets.
The Aging Boomers is sponsored by Senior Care Authority, a professional senior placement and elder care management organization with a national network of advisors to help families determine the right path for seniors in receiving proper care and supervision. For more information, go to http://www.SeniorCareAuthority.com.