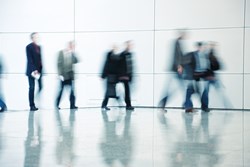 Torrance, Calif. (PRWEB) August 27, 2013
Dr. Joe Dentistry takes patient care to a new level by offering hours more convenient to its working clientele. Rather than force patients to reconfigure their schedules or delay important treatments, such as receiving dental crowns or fillings, in order to fit into the dentist's calendar, Dr. Joe Dentistry works for the patients.
Dental problems in America are often caused, or exacerbated, by simply not visiting the dentist enough. Because dental hours frequently mirror office hours, finding the time to visit the dentist can be exceedingly inconvenient. Scheduling a standard teeth cleaning can require taking time off from work and even sacrificing income. Dr. Joe Dentistry has alleviated these problems by offering hours on Sundays, evenings and early mornings. The exact hours are as follows:
Sunday: 9:00 a.m. – 4:00 p.m.
Monday: Closed
Tuesday: 6:30 a.m. – 1:00 p.m.
Wednesday: 1:00 p.m. – 8:00 p.m.
Thursday: 1:00 p.m. – 8:00 p.m.
Friday: 9:00 a.m. – 6:00 p.m.
Saturday: Closed
Customer satisfaction is the highest priority at Dr. Joe Dentistry. The new office hours are only part of a comprehensive approach to a friendly, effective dental experience for everyone. Dr. Joe uses only the most efficacious technology and procedures in his treatment, utilizes a co-diagnosis approach to ensure customers are comfortable and informed, and has outfitted his offices with creature comforts designed to make patients feel more like welcome guests.
By offering convenient new hours, Dr. Joe Dentistry hopes to encourage improved dental care for all, especially those working throughout the week. Rather than forcing patients to choose between their job and a simple teeth cleaning, Dr. Joe Dentistry hopes to increase regular checkups so that small cavities aren't allowed to advance, potentially causing expensive dental crowns, root canals or worse.
Dr. Joe Dentistry's approach to customer care allows patients to schedule procedures without worrying about leaving work early, or arriving late. While a teeth cleaning may not take very long, other procedures may require more time than can be easily found in the middle of a weekday. Root canals, installation of dental crowns, bridgework or veneers, or even simple fillings take time. Dr. Joe Dentistry refuses to force patients to rush their visits. Dr. Joe wants guests to feel relaxed throughout their visit to the office. The new office hours are only the latest step in creating the perfect patient experience. Please Contact the Dentistry today to schedule your appointment.