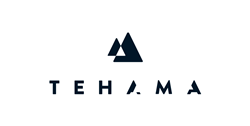 OTTAWA, Ontario (PRWEB) May 05, 2020
Tehama, the fastest, easiest, most secure way to deploy a global workforce, announced today that it has raised US $10M in a Series A round of financing led by OMERS Ventures, with participation from BDC Capital's Industrial, Clean and Energy Technology (ICE) Venture Fund.
Tehama is a cloud-based SaaS platform that delivers highly secure virtual offices, rooms, and desktops anywhere in minutes. Before the COVID-19 pandemic, there was already a shift taking place, with more businesses adopting a remote workforce, resulting in an increase in demand for solutions that deliver the benefits of working from home, including cost savings on office space and the ability to hire top talent from around the world.
"The future of work is virtual, and that future has now permanently been accelerated. Today, almost every enterprise is grappling with challenges of an immediate work from home mandate such as security, bandwidth, performance, audit, and compliance issues. There's an urgent need for a new way to enable a secure virtual workforce," said Paul Vallée, CEO and Founder, Tehama.
"From our very first conversation, we felt strongly that Tehama's highly secure, compliance-driven approach to creating a remote-work enablement product was valuable," said Shawn Chance, Venture Partner, OMERS Ventures. "We couldn't have predicted that it would be so dramatically put to the test by a global pandemic-driven work-from-home mandate, but seeing how the team has stepped up over these past few weeks has only strengthened our conviction in both the product and the team behind it."
"We're pleased to support the next stage of growth for this innovative technology," added Siddartha Krishnan, Principal, BDC Capital's ICE Venture Fund. "As businesses in Canada and around the world face new security concerns that come with remote work, Tehama will be especially beneficial for those that have strict security and compliance requirements around handling sensitive data and intellectual property."
Tehama was developed at Pythian, a global IT services company founded in 1997 by Paul Vallée. Under Paul's leadership, Pythian developed groundbreaking tools that enabled them to securely deliver IT services to global clients with strict security and compliance requirements. With the extensive adoption of Tehama for onboarding third-party vendors securely, and also enabling them to work with top talent without compromising security, it became clear that there was a greater need to expand and take the product to market. Tehama launched to the public in September 2018, spun out from Pythian in September 2019, and now has more than 150 enterprises using the platform.
"As a public company, we needed a SaaS solution that guaranteed secure access to critical applications and data, without being too costly and time consuming," said Mike Paylor, Vice President, Engineering and Product, Upwork. "Tehama's Virtual Office as a Service has not only met our on-demand requirements at scale, but has enabled our employees to securely work remotely from anywhere in the world, and all at the click of a button."
About Tehama
Tehama is the fastest, easiest, most secure way to deploy a virtual workforce. With our SaaS platform, you can create cloud-based virtual offices, rooms, and desktops anywhere in the world in minutes. With no professional services required, no infrastructure to install, no laptops to ship, no networks to retool—Tehama can run in any web browser on any device. Tehama is SOC 2 Type II-certified and ensures the highest levels of security and compliance via policy controls, activity monitoring, and forensic auditing. For more information, see tehama.io.
About OMERS and OMERS Ventures
Founded in 1962, OMERS is one of Canada's largest defined benefit pension plans, with CAD$109 billion in net assets as at December 31, 2019. OMERS is a jointly-sponsored pension plan, with 1,000 participating employers ranging from large cities to local agencies, and over half a million active, deferred and retired members. OMERS members include union and non-union employees of municipalities, school boards, local boards, transit systems, electrical utilities, emergency services and children's aid societies across Ontario. Contributions to the Plan are funded equally by members and employers. OMERS teams work in Toronto, London, New York, Amsterdam, Luxembourg, Singapore, Sydney and other major cities across North America and Europe – serving members and employers and originating and managing a diversified portfolio of high-quality investments in public markets, private equity, infrastructure and real estate.
OMERS Ventures currently manages CAD$2 billion and has made more than 50 investments in disruptive technology companies across North America and Europe. http://www.omersventures.com.
About BDC Capital
BDC Capital is the investment arm of the Business Development Bank of Canada (BDC) - Canada's only bank devoted exclusively to entrepreneurs. With over $3 billion under management, BDC Capital serves as a strategic partner to the country's most innovative firms. It offers a full spectrum of risk capital, from seed investments to transition capital, supporting Canadian entrepreneurs who wish to scale their businesses into global champions. Visit bdc.ca/capital.