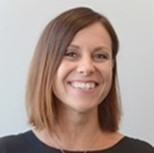 "I am passionate about the work I do to help educate, inspire, and support manufacturers for a stronger, safer, and more integrated supply chain." TEKLYNX International Global Sales and Marketing Director Jenna Wagner
MILWAUKEE (PRWEB) September 29, 2020
TEKLYNX International, the world's leading barcode and RFID labeling software developer and solutions provider, today announced TEKLYNX Global Sales and Marketing Director Jenna Wagner has been named a 2020 Woman in Supply Chain by Supply & Demand Chain Executive. The newly launched Women in Supply Chain award honors female supply chain leaders and executives whose accomplishments, mentorship and examples set a foundation for women in all levels of a company's supply chain network.
"I am honored that Supply and Demand Chain Executive included me in their inaugural list of Women in Supply Chain, along with the other female leaders who are recognized," said Wagner. "A large part of TEKLYNX innovations in barcode labeling software solutions are aimed at strengthening the supply chain for everyone around the world. I am passionate about the work I do to help educate, inspire, and support manufacturers for a stronger, safer, and more integrated supply chain. This recognition reinforces my resolve to respond to our customers' needs and help companies to barcode better."
During her time as Global Marketing and Sales Director, Wagner launched new strategic partnership and sales programs to improve customer value streams throughout the manufacturing supply chain, which created better experiences for manufacturers as globalization continues to rise with labeling in multi-site, multi-language environments. She also contributes to the Global Product Steering Committee at TEKLYNX, which resulted in the 2019 global product launch of enhanced label design applications, print automation software, and label traceability and security solutions.
Additionally, under Wagner's leadership, TEKLYNX unveiled new global branding, global website, and introduced a new blog with the goal of improving customer awareness and understanding of best practices for barcode label management while supporting TEKLYNX's mission of helping manufacturers around the world Barcode Better. Wagner has also been named by Supply & Demand Chain Executive as a Pro to Know in 2020, an additional demonstration of Wagner's dedication to innovation and success in the supply chain.
"We received over 300 entries for this new award, entries that were submitted from a combination of men and women. This proves that our industry needed an award like this, especially in conjunction with Supply & Demand Chain Executive's 20-year anniversary," says Marina Mayer, editor-in-chief of Supply & Demand Chain Executive and Food Logistics. "This award resembles females supporting other female leaders; men supporting their female counterparts. It resembles the future. It represents growth, evolution and community. And, that future shows that it's a great time to be a part of the supply chain industry."
About TEKLYNX
TEKLYNX International helps supply chains work better. Today, more than 750,000 companies in over 170 countries trust TEKLYNX integrated barcode and RFID label design products and the people behind its solutions to make barcode labeling operations efficient, accurate, secure and industry compliant. With over 30 years of experience, TEKLYNX is the global leader because of its reliable software and superior customer support. To view a full list of Supply & Demand Chain Executive's 2020 Women in Supply Chain winners click here. To learn more about how the TEKLYNX community helps companies across industries worldwide, visit teklynx.com. Barcode Better™ with TEKLYNX.
About Supply & Demand Chain Executive
Supply & Demand Chain Executive is the executive's user manual for successful supply and demand chain transformation, utilizing hard-hitting analysis, viewpoints and unbiased case studies to steer executives and supply management professionals through the complicated, yet critical, world of supply and demand chain enablement to gain competitive advantage. Visit us on the web at http://www.SDCExec.com.