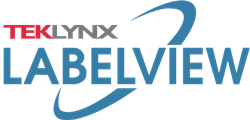 "Now that we have LABELVIEW, it takes a matter of seconds to print labels," states The Real Good Life owner Maggie Joos. "If we have a new product that needs to be entered into the database, we simply open an Excel spreadsheet, add the data, and it's ready to go."
MILWAUKEE (PRWEB) January 14, 2020
TEKLYNX International, the world's leading barcode and RFID labeling software developer and solutions provider, today reported that the implementation of label printing software solution, LABELVIEW, significantly improved labeling accuracy, efficiency, and ease of use for a local Milwaukee meal delivery service, The Real Good Life.
The Real Good Life is a meal delivery service based in Milwaukee, Wisconsin. Since 2016, The Real Good Life has served Milwaukee residents with nutritious, delicious foods as a cost-effective and convenient option to get meals on the table. With the mission statement, "Feed their senses. Nourish their soul," The Real Good life experienced exponential growth, which affected their current labeling needs.
"Our old labeling process included nice looking labels with our logo and a link to an instruction page, but I had to handwrite the name of the dish and date on every product label – I lost hours of time to do that," stated Maggie Joos, Owner and Founder of The Real Good Life. "Now that our business has quadrupled, I can't imagine how long it would take."
The Real Good Life wanted to implement label printing software that could support their growing labeling needs, create accurate labels for their delivery bags and food packaging, eliminate manual processes, and provide technical support along the way. Their original labeling process was completely manual and was no longer meeting their requirements.
The Real Good Life's implementation of LABELVIEW led to other labeling efficiencies such as:

Completely eliminated manual labeling processes
Reduced labeling errors with an organized labeling process
Gained efficiency with an easy to use barcode label design solution with little to no IT involvement
Positioned them to grow with a scalable labeling solution
"The Real Good life holds a special place with the TEKLYNX team because it's a local business helping our community," states Doug Niemeyer, TEKLYNX General Manager. "We take great pride in knowing that our barcode label design software, LABELVIEW, has helped improve accuracy and increase efficiency, positioning The Real Good Life to keep driving growth within the Milwaukee area and beyond."
"Now that we have LABELVIEW, it takes a matter of seconds to print labels," states Joos. "If we have a new product that needs to be entered into the database, we simply open an Excel spreadsheet, add the data, and it's ready to go."
To read more about The Real Good Life's experience with LABELVIEW, download the full case study here. To learn more about TEKLYNX barcode labeling solutions, visit http://www.teklynx.com
About TEKLYNX International
TEKLYNX International helps supply chains work better. Today, more than 750,000 companies in over 170 countries trust TEKLYNX integrated barcode and RFID label design products and the people behind its solutions to make barcode labeling operations efficient, accurate, secure and industry compliant. With over 30 years of experience, TEKLYNX is the global leader because of its reliable software and superior customer support. To learn more about how the TEKLYNX community helps companies across industries worldwide, visit teklynx.com or call TEKLYNX in your region. Barcode Better™ with TEKLYNX.