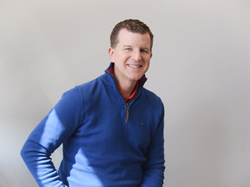 "We're honored to have our solution, TEKLYNX CENTRAL, and the work we did to help Nemak accomplish their labeling goals recognized by AIM."
MILWAUKEE (PRWEB) September 02, 2021
TEKLYNX International, known for helping manufacturing companies around the world barcode better, celebrates being recognized for developing and delivering compelling solutions that contribute to the overall growth and advancement of automatic identification and data capture (AIDC) technologies.
TEKLYNX took the gold for a second time in the AIDC category of a case study competition judged by AIM, a leading industry association and global authority for innovation, standards, and solutions in barcode and RFID.
The award was given due to a TEKLYNX customer story where exceptional results were seen by Nemak, a key player in the global automotive industry, from the implementation of TEKLYNX barcode label management software, TEKLYNX CENTRAL.
Nemak chose TEKLYNX CENTRAL to standardize and centralize their company-wide labeling to overcome a variety of challenges in their labeling requirements, while adhering to internal standards, varying customer requirements, and automotive industry labeling regulations.
The results achieved for Nemak due to TEKLYNX barcode label management software, that were recognized and awarded by AIM, include:

Seamless transition of all pre-existing label templates
Integration of all disparate data into one ERP system
Greater control for the Nemak IT department
Increased labeling accuracy to 98%
Reduction of label design time by as much as 75%
Cutting time spent fixing manual errors in half
Increased customer satisfaction by 75%
Read more about Nemak's award-winning use of digital technologies and TEKLYNX customer success stories where exceptional results were delivered from barcoding better with TEKLYNX.
"We take immense pride in knowing our software solutions contribute to the growth and success of manufacturing companies and help make supply chains work," states TEKLYNX General Manager, Doug Niemeyer. "We're honored to have our solution, TEKLYNX CENTRAL, and the work we did to help Nemak accomplish their labeling goals recognized by AIM."
Learn more about the TEKLYNX CENTRAL enterprise label management solution at teklynx.com.
ABOUT TEKLYNX INTERNATIONAL  
TEKLYNX International helps supply chains work better. Today, more than 750,000 companies in over 170 countries trust TEKLYNX integrated barcode and RFID label design products and the people behind its solutions to make barcode labeling operations efficient, accurate, secure and industry compliant. With over 30 years of experience, TEKLYNX is the global leader because of its reliable software and superior customer support. To learn more about how the TEKLYNX community helps companies across industries worldwide, visit teklynx.com or call TEKLYNX in your region. Barcode Better™ with TEKLYNX.