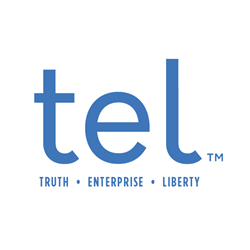 "We believe this project will help teachers and schools across the U.S. innovate their approach to student engagement in online and blended learning environments."
OKLAHOMA CITY (PRWEB) July 16, 2019
TEL Library, a non-profit educational organization based in Oklahoma City, has announced an innovative Experiential Learning Project designed to expand both teaching and learning efficacy in online and blended courses. Through this project, TEL is working with a diverse set of schools and institutions, instructors, and students to design and create openly licensed experiential learning modules for online general education courses.
TEL's Experiential learning modules will allow students to apply course knowledge to actual situations and projects in their local communities. Examples include:

Introduction to Communication: Students will pick an organization in their community, identify a problem within that organization, and work with community members to research and develop a solution for the problem. They will deliver their final solution in the form of a video presentation.
American Government: Students will develop a Community Improvement Plan (CIP) that seeks to assess potential weaknesses in their local and state government and develop a series of corresponding solutions. They will present their research and analysis to potential supporters in the community.
Introduction to Information Technology: Students will create a product for a local organization such as an informational website that can be used to communicate with the community. They will present a final working solution to the client.
"At TEL, we're committed to affordable online education that promotes learner agency and prepares students for both professional and personal success," said Rob Reynolds, Executive Director of TEL. "Through our Experiential Learning Project, we're developing an instructional design model that incorporates experiential elements to encourage both critical thinking and meaningful, outcome-based demonstrations of concept mastery. By creating an openly licensed design framework, as well as content modules that are aligned to general education subjects, we believe this project will help teachers and schools across the U.S. innovate their approach to student engagement in online and blended learning environments."
As part of the project, TEL is also hosting an Experiential Learning Conference that is currently open for registration. This will be a free, one-day event designed to explore the benefits and challenges associated with experiential learning. The conference will feature panel discussions with teachers and organizational learners involved in experiential learning projects, and will also feature hands-on experiential sessions and presentations on current trends and research.
Both the Experiential Learning Project and Experiential Learning Conference are made possible by a generous grant from the Charles Koch Foundation.
ABOUT TEL LIBRARY
TEL Library is a non-profit organization committed to facilitating equitable access to high-quality, affordable learning in the U.S. TEL partners with higher education institutions to offer general education courses for college credit to high schools, homeschool parents and organizations. As part of its mission to support affordable life-long learning, TEL also maintains a free reference library and offers low-cost certificate courses. For more information, please visit http://www.tellibrary.org.