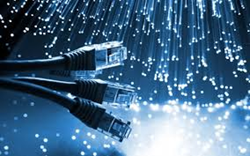 Solveforce's Expands Telecom Master Agent Network services into Indianapolis, Indiana effective immediately
Indianapolis, Indiana (PRWEB) August 03, 2015
Solveforce is a Master Agency that is now offering its Telecom Master Agent Network (http://telecommasteragent.net/) services in Indianapolis, and has been providing business solutions since 2004. Telecom Master Agent Network service can be the perfect technology choice for businesses both big and small. Solveforce can help find a solution with their online real-time quoting tool.
Solveforce and Telecom Association
Telecom Association, founded in 1995, is a membership organization of 3,800 independent channel sales partners (IT VARs, telecom agents, network service integrators, business phone system vendors, etc.) who consult with business end-users and share best practices. Solveforce is a Master Agent among the 3800 partners.
Why Use a Telecom Master Agent
Solveforce is a telecommunications master agency offering a broad spectrum of communications solutions to small- and medium-sized businesses.
Solveforce offers channel partners a broad choice of products including hosted VoIP, integrated communications solutions, high-speed Internet access, wide area networking, local and long distance voice, audio/web/video conferencing, broadcast fax, directory assistance, inside wiring, telecommunications auditing, wireless optimization and consulting services.
Solveforce enjoy not only a very broad product line from which to sell, but also some of the highest commissions in the industry.
Solveforce maintains a solid reputation in the industry as an honest, sincere, and quality-conscious master agency with over 20 years of financially stable operation.
Solveforce Telecom Master Agent (http://telecommasteragents.biz/) actively seeks Channel Partners who may already have direct relationships with one or two service providers and would like to have a broader product line without having to make extensive new commitments.
About Solveforce Telecom Master Agent
Telecommasteragent.net is managed by SolveForce, a Telecom Master Agent (http://telecommasteragency.com/) that offers its consulting services in the Indianapolis, IL Region and has been providing business solutions since 2004. They are recognized all over the globe as a Telecom Master Agent that offers National advisory and auditing services for the telecommunications and Internet industry. Founded by Ron Legarski, this master agency has accomplished many awards and achievements. With high quality solutions to offer, the company's future plans are to integrate even more cities and companies in their coverage areas and remain the leader in the telecom & internet solutions industry throughout the Region.
SolveForce.com, LLC can be reached at 888-765-8301 via toll free or visit one of their real-time quoting websites at http://www.business-high-speed-internet.solveforce.com/.