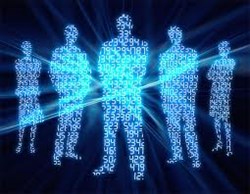 A typical telecommuter can have a much easier time focusing on work if he or she creates a private, dedicated space for a home office
Hoboken, New Jersey and New York City, NY (PRWEB) October 24, 2013
The benefits of telecommuting are significant, and many companies are now offering work from home options. The equipment and the software a person uses to work from home vary greatly. An article from eMazzanti Technologies provides tips and advice on the tools that might be needed, along with useful links to other tips for telecommuters.
#1: Setting up a workspace
"A typical telecommuter can have a much easier time focusing on work if he or she creates a private, dedicated space for a home office," according to Jennifer Mazzanti, president. "That means the work space needs to be free from distractions and has easy access to everything needed for the job".
#2: Choose a computer and connection
With so many choices out there, deciding what computer or computers to buy can be daunting. Will a laptop computer be needed to take on the road or into the office? How should a person prioritize requirements—by price, size, power, or speed?
"If you need some help assessing your needs," says Mazzanti, "use online tools such as Find Your New PC (http://windows.microsoft.com/en-US/windows/pc-selector) or seek out other resources like Choosing the Mobile PC That's Right for You (http://windows.microsoft.com/en-US/windows-vista/Choosing-the-mobile-PC-thats-right-for-you).
See what's being offered at Microsoft Store.

Compare prices with the help of Bing Shopping.
Visit a trusted computer store, and ask for their advice.
Ask friends or colleagues who work at home to see which PCs they recommend.
A user will need Internet access via a connection that is reliable and provides the speed needed at a rate and cost that matches the budget. A person can use a DSL connection through the phone company, a broadband connection for high speed Internet through a cable company, or even a satellite connection (available at a higher cost but perhaps necessary if in an isolated location). A computer user will also need an Internet Service Provider, which may be the same company used for the connection.
#3 Set up a Safe Network
If a person uses multiple computers at home, he will probably want to set up a home network so that, as he works online, he can have access to the same files wherever he us. He'll need to make some initial decisions, including whether he want to set up a wireless network and, if so, how to set it up. The setup details depend on the Windows operating system such as Windows Vista, Windows 7 or Windows 8.
If a person wants to set up a network between a home computer and company computers, here are some technologies that will help.
A virtual private network creates a secure connection, called a tunnel, between a mobile computer and the server.
Remote Desktop is a technology built into Windows that allows a person to sit at a computer and connect to a remote computer in a different location. For example, a user can connect to a work computer from a home computer and have access to all programs, files, and network resources—just as though the user were in front of a computer at work.
Read more…
http://www.emazzanti.net/telecommuting-tools-tips-for-working-from-home/
About eMazzanti Technologies
eMazzanti Technologies' team of trained, certified experts provide 24x7 outsourced IT support to help ensure business productivity, address challenges of growth, cloud computing, mobility, critical business continuity and disaster recovery demands. The consultancy has special expertise in manufacturing, distribution, retail, financial, architectural, engineering, construction, government, educational, legal services, accounting, marketing communications, and healthcare market segments, while maintaining high customer satisfaction levels. Flexible support plans range from fixed-fee, around-the-clock network management where eMazzanti functions as an extension of a businesses' IT staff to a custom-solution provided on an as-needed basis. eMazzanti serves the Hoboken, NJ and NYC area markets as well as regional, national and international business support requirements. The IT firm is Microsoft's 2012 Partner of the Year and on-going Gold Partner, Microsoft Northeast Region Partner of the Year, a four-time recipient of WatchGuard's Partner of the Year and has achieved the Inc. 5000 list for the fourth year in a row. Download the free article: How to Select an IT Provider here. More than 400 companies trust their IT support needs to eMazzanti Technologies. For more information contact: Carl Mazzanti 201-360-4400 or emazzanti.net. Twitter: @emazzanti , Facebook: Facebook.com/emazzantitechnologies.