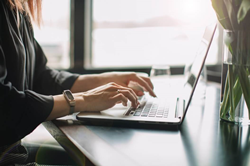 "The timing is perfect to launch our fulfillment center. We are excited to produce quality, custom gift cards in bulk and individually to help meet the needs of our customers. Having built GiftCards.com, we know the business, we know the product." - Jason Wolfe
PITTSBURGH (PRWEB) September 03, 2020
Telos Gifting LLC announced today their fulfillment facility is ready to print, pack and ship gift cards for corporate and nationwide consumers. The fulfillment center will help grow gift card orders for reward and loyalty gift card service PerfectGift.com, as well as Gift Card Granny, which offers everyday consumers cash back rewards and savings for gift card purchases.
The facility is able to print personalized, on-demand gift cards in real-time thanks to a partnership with Qolo and Mastercard. Since the cards will be printed, packed, and shipped from the facility, consumers can expect better turnaround times for their orders with same day shipping, responsive customer service, and even UV sanitized packaging.
Telos Gifting founder Jason Wolfe commented, "The timing is perfect to launch our fulfillment center. We are excited to produce quality, custom gift cards in bulk and individually to help meet the needs of our customers. Having built GiftCards.com, we know the business, we know the product. Our core 45-member team at Telos are mostly former GiftCards.com employees who have been in the industry for years with the proper knowledge and know-how to deliver an exceptional gift card."
Visit https://www.perfectgift.com/mastercard/gifts to learn more.
ABOUT PERFECTGIFT.COM
PerfectGift.com provides companies with the most requested incentive and recognition solutions from Visa®, Mastercard®, and American Express® as well as a wide selection of over 500 leading retail merchant gift cards. Experience PerfectGift.com's competitive pricing with the industry's highest level of prompt, professional, and personal service.
ABOUT TELOS GIFTING
Headquartered in Pittsburgh, Telos Gifting occupies the building at 495 Mansfield Ave in Greentree, Pennsylvania. Telos Gifting, LLC, owns and manages PerfectGift.com, GiftYa.com, and GiftCardGranny. Telos Gifting was formed in 2019 by Wolfe, LLC a fin-tech incubator, to re-enter the gift card market after selling GiftCards.com in 2016.