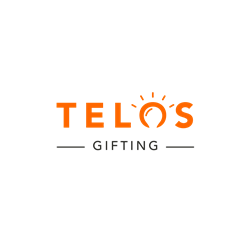 PITTSBURGH (PRWEB) January 07, 2021
Building on achievements and foundational work completed during the prior three years, Telos Gifting exceeded several milestones in 2020 including recording 225% of 2019's sales and achieving 177% of 2019's quantity of gift cards sold.
Earlier this year, Telos Gifting launched their fulfillment facility at 495 Mansfield Avenue in Pittsburgh. The former fulfillment center for GiftCards.com. The fulfillment center helped grow gift card orders for reward and loyalty gift card service PerfectGift.com, as well as Gift Card Granny, which offers everyday consumers cash back rewards and savings for gift card purchases. With gift cards printed in house in the Telos fulfillment facility, consumers can expect fast turnaround times on their orders with same day shipping, responsive customer service and even UV sanitized packaging. This advantage helped Telos Gifting record a strong fourth quarter with consumers being able to place plastic gift card orders right up until December 22, 2020 for Christmas delivery.
The top selling gift cards were Visa®, Walmart, Mastercard®, Amazon, Starbucks, Target, IHOP, Dunkin', Home Depot and Barnes & Noble.
ABOUT TELOS GIFTING
Headquartered in Pittsburgh, Telos Gifting occupies the building at 495 Mansfield Ave in Greentree, Pennsylvania. Telos Gifting, LLC, owns and manages PerfectGift.com, GiftYa.com, and GiftCardGranny. Telos Gifting was formed in 2019 by Wolfe, LLC a fin-tech incubator, to re-enter the gift card market after selling GiftCards.com in 2016.
ABOUT GIFT CARD GRANNY
Gift Card Granny, a subsidiary of Wolfe, LLC, has been finding the best gift card deals and helping to save shoppers money since 2009. Whether it's groceries, gas, clothing, restaurants and more, Gift Card Granny can help users save money on every purchase.
ABOUT PERFECTGIFT.COM
PerfectGift.com provides companies with the most requested incentive and recognition solutions from Visa®, Mastercard®, and American Express® as well as a wide selection of over 500 leading retail merchant gift cards. Experience PerfectGift.com's competitive pricing with the industry's highest level of prompt, professional, and personal service.
ABOUT GIFTYA
Giftya, a Telos Gifting, LLC company, is reinventing gift giving with a meaningful no loss, no waste e-gift. GiftYa enables you to text a personalized gift for any national or local merchant in the U.S. within seconds.