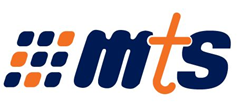 TEM Suite is enabling businesses of all sizes to leverage the Lync platform to create enhanced communications and collaboration experiences for their users.
RA'ANANA, Israel (PRWEB) December 02, 2014
MTS - Mer Telemanagement Solutions Ltd. (NASDAQ Capital Market: MTSL), a global provider of Telecommunications Expense Management (TEM) and Enterprise Mobility Management (EMM) solutions and Mobile Virtual Network Enabler (MVNE) services, announced today that TMC, a global, integrated media company, has awarded TEM Suite a 2014 INTERNET TELEPHONY Lync Pioneer Award.
MTS TEM Suite is a fully integrated Call Accounting, Telecom Expense Management and Enterprise Mobility Management cloud suite and managed services solution that provides enterprises with the ability to manage their wireline and wireless unified communications environments. The platform's modular design allows enterprises to outsource their entire Communication Lifecycle, or outsource selective processes depending on the enterprise's unique business needs.
"We are honored that TEM Suite has been recognized as a Microsoft Lync Pioneer by TMC with their 2014 Lync Pioneer Award," said John Venditti, VP of Marketing at MTS. "With the incredible growth of Microsoft Lync in the enterprise, our customers and partners have always leveraged TEM Suite's flexible, cradle to grave Call Accounting solution for Microsoft Lync to help them effectively manage their unified communication environment and drive value for the enterprise."
The TEM Suite solution not only supports Microsoft Lync but it also supports a hybrid unified communication infrastructure that utilizes multiple vendors and technologies. The ability of TEM Suite to support all the major platforms provides companies with the capability to centralize the collection, processing and allocation of their corporate wireline and wireless unified communication usage regardless of platform or vendor. This centralized collection and processing is critical to delivering complete compliance, cost visibility and ROI of corporate presence, instant messaging, voice and other unified communication assets throughout any organization.
"Congratulations to MTS for receiving a 2014 INTERNET TELEPHONY Lync Pioneer Award," said Rich Tehrani, CEO, TMC. "TEM Suite is enabling businesses of all sizes to leverage the Lync platform to create enhanced communications and collaboration experiences for their users. I look forward to seeing MTS's future endeavors."
TMC announced the results via press release and the winners will be published in the December 2014 issue of INTERNET TELEPHONY magazine.
About MTS
Mer Telemanagement Solutions Ltd. (MTS) is a worldwide provider of innovative products and services for Telecom Expense Management (TEM), Enterprise Mobility Management (EMM), Mobile Virtual Network Operators and Enablers (MVNO/MVNE) and Mobile Money services and solutions used by mobile service providers.
The MTS TEM Suite solution enables enterprises to gain visibility and control of strategic fixed and mobile telecom assets, services and IT security policies that drive key business processes and crucial competitive advantage. The MTS cloud, consulting and managed services solutions — including integrated management of invoices, assets, wireless, optimization, usage, mobile device management, procurement, help desk and bill payment, along with dashboards and reporting tools — provide professionals at every level of the organization with rapid access to concise, actionable data.
MTS's solutions for telecommunication service providers are used worldwide by wireless and wireline service providers for interconnect billing, partner revenue management for charging and invoicing their customers. MTS provides MVNE services to allow the quick launch of new MVNO initiatives in a pay as you grow and revenue share models. In addition, MTS has pre-configured solutions to support emerging carriers of focused solutions (e.g. IPTV, VoIP, WiMAX, MVNO) to rapidly install a full-featured and scalable solution.
Headquartered in Israel, MTS markets its solutions through wholly owned subsidiaries in the United States and Hong Kong and through distribution channels. MTS shares are traded on the NASDAQ Capital Market (symbol MTSL).
For more information please visit the MTS website: http://www.mtsint.com.
About INTERNET TELEPHONY magazine
INTERNET TELEPHONY magazine has been the IP Communications Authority since 1998™. Beginning with the first issue in February of 1998, INTERNET TELEPHONY has been providing unbiased views of the complicated converged communications space. INTERNET TELEPHONY offers rich content from solutions-focused editorial content to reviews on products and services from TMC Labs. INTERNET TELEPHONY magazine reaches more than 225,000 readers, including pass-along readers. For more information, please visit http://www.itmag.com.
About TMC
TMC is a global, integrated media company that helps clients build communities in print, in person and online. TMC publishes multiple magazines including CUSTOMER, INTERNET TELEPHONY, M2M Evolution and Cloud Computing. TMCnet is read by more than 1.5 million unique visitors each month, and is the leading source of news and articles for the communications and technology industries. TMC is also the producer of ITEXPO, the world's leading B2B communications event, as well as industry events: M2M Evolution; Cloud4SMB Expo; DevCon5; HTML5 Summit; Super Wi-Fi Summit, CVx; AstriCon; StartupCamp, and more. Visit TMC Events for a complete listing and further information.
For more information about TMC, visit http://www.tmcnet.com.
Certain matters discussed in this news release are forward-looking statements that involve a number of risks and uncertainties including, but not limited to, risks in product development plans and schedules, rapid technological change, changes and delays in product approval and introduction, customer acceptance of new products, the impact of competitive products and pricing, market acceptance, the lengthy sales cycle, proprietary rights of the Company and its competitors, risk of operations in Israel, government regulations, dependence on third parties to manufacture products, general economic conditions and other risk factors detailed in the Company's filings with the United States Securities and Exchange Commission.
Company Contacts:
MTS Contact:
John Venditti
Vice President, Marketing
(800) 745-8725
john.venditti@mtsint.com
TMC Contact:
Rebecca Conyngham
Marketing Manager
203-852-6800, ext. 287
rconyngham@tmcnet.com