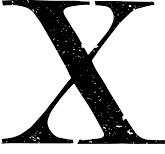 "This coming spring you can anticipate our massively popular Smoked Jalapeno Margarita and maybe even a seasonal mule or two," said head distiller Mark A. Vierthaler.
FREDERICK, Md. (PRWEB) November 17, 2020
Tenth Ward Distilling Company has entered the world of ready-to-drink beverages with the release of two new canned cocktails: The Corpse Reviver No. 10 and the Smoked Whiskey Sour. Both flavors will be available for retail purchase at Tenth Ward's Cocktail Lab located in Downtown Frederick, Maryland and for wholesale purchase to liquor stores and restaurants throughout Maryland and Washington, D.C.
Both the Corpse Reviver No. 10 and Smoked Whiskey Sour started out as popular year-round cocktails on Tenth Ward's Cocktail Lab menu. "The introduction of canned cocktails could not have come at a better time, when so many people are choosing to stay at home, away from COVID-19 threats, rather than venturing out to bars and restaurants" said Monica Pearce, Tenth Ward's founder/owner.
The Corpse Reviver No. 10 is made with Tenth Ward's double-gold winning Genever Inspired Gin and gold medal winning Absinthe Nouvelle, lemon, chai vanilla bean syrup, and lavender bitters. At 10% ABV, the Corpse Reviver No. 10 boasts soft herbal notes bolstered by balanced notes of vanilla and chai tea. The Smoked Whiskey Sour is made with Tenth Ward's signature Smoked Corn Whiskey, lemon, honey, ginger and ancient bitters. At 8% ABV, the cocktail is slightly smokey, with a burst of fresh ginger and citrus. Customers can easily pick up a 4-pack of both cocktails at Tenth Ward's Cocktail Lab located at 55 E. Patrick St., Frederick, Md. or order them on Tenth Ward's online store for in-store or curbside pickup. Online store: https://tenth-ward-to-go.square.site/
Alcohol distributor, Legends Ltd., will be managing Tenth Ward's canned cocktail distribution throughout Maryland and DC. Stores will be able to purchase the cocktails by the case, each case housing six 4-packs.
"This coming spring you can anticipate our massively popular Smoked Jalapeno Margarita and maybe even a seasonal mule or two" said head distiller Mark A. Vierthaler. "We're looking forward to growing our canned cocktail collection, offering a large variety of flavors showcasing our diverse spirit portfolio."
For more information about Tenth Ward, contact:
Monica Pearce, Owner Founder, Tenth Ward Distilling Company
For wholesale inquiries, contact Tenth Ward's Sales Manager, Christene Thomas at cthomas@tenthwarddistilling.com