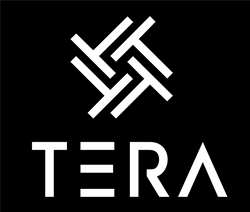 "Combining solutions like spend management, AML and supply chain payments, TERA Cloud empowers businesses to cut costs and automate enterprise spend, compliance and payment processes under a single platform." — Madhu Tera, CEO of Terainium
BOSTON (PRWEB) August 19, 2020
Financial technology company Terainium, LLC. is partnering with Productfy, Inc. to enable enterprise spend management, AML and supply chain payment solutions on its FinTech SaaS Platform, TERA Cloud.
With TERA Cloud, enterprises can digitize their supply chain transactions, automate Accounts Payable and Accounts Receivables and accelerate revenue recognition. Combining solutions like spend management, AML and supply chain payments, TERA Cloud empowers businesses to cut costs and automate enterprise spend, compliance and payment processes under a single platform.
"We are thrilled to partner with Productfy to enable the most advanced FinTech solutions on TERA Cloud SaaS platform. TERA Cloud helps businesses automate their entire supply chain transactions and offers one easy place to control, manage and track the organization's spending in the cloud," said Madhu Tera, Founder and CEO of Terainium. "We are building several key strategic partnerships and our partnership with Productfy helps us extend our TERA Cloud offering to US and Canadian businesses."
"Businesses face an increasing number of supplier compliance and customer due diligence requirements across the globe. Penalties for non-compliance continue to rise and self-reported supplier data is no longer sufficient. Verification of supplier information must be audit-proof and automated to remain competitive in today's business environment. Partnership with Productfy enables us to offer businesses to implement KYC at the speed of businesses. Our KYC solution enables corporations and regulated institutions to meet their KYC/AML/EDD regulatory requirements instantly", Madhu Tera added.
About Terainium
TERA Cloud is a secure enterprise FinTech SaaS platform developed by Terainium, LLC. Using TERA Cloud, enterprises can digitize their supply chain transactions, automate Accounts Payable and Accounts Receivables and accelerate revenue recognition. TERA Cloud can eliminate manual intervention and reduce costs exponentially by giving greater control and automating organizational spending and compliance. For more info: http://www.tera.cloud/
About Productfy
Productfy is the fastest, easiest, and most secure platform for any company to launch fintech applications, financial products, or services. With a single line of code in Productfy's unified platform, companies unlock embedded fintech features such as KYC, data aggregation, money transfer/payments, card issuance, depository accounts, financial ledgering, and more. With Productfy's plug and play platform, companies can focus time and resources on innovating and differentiating their financial business. For more info: http://www.productfy.io
Media Contacts
Terainium, LLC.
Madhu Tera, Founder/CEO
sales@terainium.com