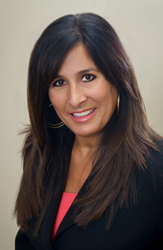 So many people have realized their dream of owning a home, and I am very happy to say that I played a huge role in that.
Park Ridge, IL (PRWEB) September 11, 2015
Teresa M. Giannini, Great Lakes Home Mortgage Inc. is featured in a special section of the October issue of Chicago magazine as a 2015 Five Star Mortgage Professional award winner.
"I have been a mortgage broker/banker since 1988, serving all of Illinois and Wisconsin. My office is located in Park Ridge, but I conduct business all over the Chicagoland area and suburbs. Our main office is in Libertyville, Illinois. Since my 27-plus years in the residential lending business, I have assisted thousands of clients with their mortgage needs. So many people have realized their dream of owning a home, and I am very happy to say that I played a huge role in that," says Teresa M. Giannini of Great Lakes Home Mortgage Inc.
Five Star Professional partnered with Chicago magazine to identify and showcase an exclusive group of mortgage professionals who have demonstrated excellence in their field. Less than 3% in the Chicago area received this recognition.
The 2015 Five Star Mortgage Professional award winners have been carefully selected for their commitment to professional excellence and overall client satisfaction. The award is based on rigorous research with significant focus on customer feedback and providing quality services.
I specialize in the following programs:
-Conventional loans and low down payment with no PMI
-FHA
-VA
-203k Rehab loans
-Jumbo Loans
-FNMA HomePath
-FNMA HomePath renovation loans
-FNMA Homestyle renovation loans
-Equity loans and lines of credit
-Owner occupied and investor loans up to four units
All of these programs are available for purchase and refinances. We are also experts in approving condominium projects FHA. I never shy away from a difficult deal. If the deal cannot be done now, I will advise the client and guide them to the point of being a qualified buyer. We eventually go to a closing! I also attend all of my closings to make sure they close smoothly. Please call me any time. I am always available to assist you and your clients with their financing needs.
"It is a privilege to present exceptional mortgage professionals with the Five Star award each year. While professionals are evaluated on experience and production levels, the foundation of the award is client satisfaction. These elite individuals have worked hard to get where they are while continuously delighting clients along the way," Lynn Hargreaves, VP, Research and Services Operations, Five Star Professional.
If you are on Facebook and we haven't connected yet, you can find me here:
If you're using LinkedIn and we're not connected, you can find me here:
Check out my Blog at http://glhmblog.com/
Teresa M. Giannini's Five Star award profile can be viewed here.
Five Star Professional has been conducting market research to define and promote professional excellence in service professionals since 2003.
Mortgage professionals are awarded based on an in depth research process. Thousands of consumers are contacted to rate their mortgage professional on evaluative criteria including customer service, integrity, communication and overall satisfaction. Beyond a qualifying client evaluation score, professionals are evaluated on objective criteria such as experience, production levels and disciplinary and complaint history.
There is no fee to be considered or awarded. Visit http://www.fivestarprofessional.com for more information.