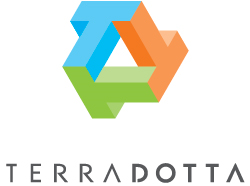 "Colleges and universities are reimagining global engagement around a new set of needs for the future of higher education," said Anthony Rotoli, CEO of Terra Dotta. "We are proud to continue advancing our solutions to help our clients deliver the most enriching international experiences possible."
CHAPEL HILL, N.C. (PRWEB) February 11, 2021
Terra Dotta, a leader in higher education international program management solutions, today reflected on its 2020 milestones and renewed its ongoing commitment to help institutions respond to shifting international education demands in 2021 with modern, cloud-based, enterprise-grade solutions.
"Colleges and universities are reimagining global engagement around a new set of needs and requirements for the future of higher education," said Anthony Rotoli, CEO of Terra Dotta. "Our goal is to ensure that international program leaders can meet those needs through purpose-built solutions that anticipate and manage every aspect of the future of global engagement - internationalization, study abroad, pre-college, internships, and virtual learning programs."
Continuing to invest heavily and innovate in its award-winning solutions, Terra Dotta has delivered more flexible and creative ways for universities and colleges to build stronger relationships with students while maintaining health and safety protocols. This includes introducing:

Advanced reporting for institutions to understand and share important metrics on all incoming and outgoing global education programs;
A new portal for international student and scholar management that presents self-guided information/forms needed throughout the visa lifecycle; and
A next-generation study abroad user experiences with streamlined workflows and the ability to create tailored applications for study abroad programs.
As a result, Terra Dotta increased its institutional footprint with new customers such as University of Denver, Wesleyan University, Douglas College, and others that chose Terra Dotta to help automate and elevate their comprehensive incoming and outgoing international education programs. A number of Ivy League schools also became new customers.
Added Rotoli, "Global education experiences are critical for developing our future leaders. Institutions are looking for ways to make international opportunities more accessible through options such as virtual programs and specialized trips as safety permits. We are proud to continue advancing our solutions to support these types of new opportunities to help our client institutions deliver the most enriching international experiences possible."
In 2020, Terra Dotta kicked off the year by being recognized as an SIIA CODiE Award finalist. The company then provided critical support to institutions when COVID-19 hit, as hundreds of institutions used its solutions to ensure traveler safety, confirm locations and coordinate emergency return travel. Terra Dotta has offered its AlertTraveler® mobile solution as a complimentary resource to all customers since the pandemic.
Additionally in 2020, Terra Dotta collaborated with the Equity Research and Innovation Center at YALE School of Medicine and White and Williams LLP to help institutions mitigate health risks through proactive innovation for a safe return to campuses.
The company also became an SAP® Concur® partner for higher education and travel risk management and the first to integrate its solutions for all markets, as it continues to expand its domestic and global travel management footprint.
About Terra Dotta
Terra Dotta is the trusted leader in international higher education program management solutions. Over 600 universities and colleges use Terra Dotta's enterprise-grade cloud solutions and mobile apps to automate and streamline all aspects of global collegiate travel and international student programs. The company's solutions and expertise help higher education teams optimize study abroad and international programs enrollment, deliver real-time, GPS-driven travel communication for students and faculty, and ensure compliance and risk mitigation for international travel/scholar programs worldwide. Terra Dotta is based in Chapel Hill, N.C. and can be found at http://www.terradotta.com.