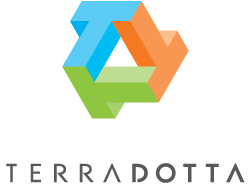 "We are proud that Travel Registry with AlertTraveler has been recognized as a leading ed tech solution as the past few months have proven the need for close communication and coordination from colleges and universities with their traveling students and faculty."--Anthony Rotoli, Terra Dotta CEO
CHAPEL HILL, N.C. (PRWEB) April 07, 2020
Terra Dotta, the leader in higher education travel, study abroad and international program management solutions, today announced that its Travel Registry with AlertTraveler® solution was named a 2020 SIIA CODiE Award finalist in the Best Emerging Education Technology Solution for Administrators category.
Terra Dotta Travel Registry is a real-time, cloud-based travel risk management system for college administrators that automatically notifies affected students and school administrators when there is a critical local incident abroad. Travel Registry includes Terra Dotta's AlertTraveler mobile app, which provides travelers regional alerts and quick-dial emergency services numbers. Campus administrators have direct access to travelers' itineraries and GPS data to determine who is affected so they can send institution-specific alerts and serve as a command center for locating, communicating with and reporting on travelers.
"AlertTraveler and Travel Registry helped make our Coronavirus emergency response abroad possible," said Holly Carter, Director of Education Abroad, University of Evansville. "We quickly used tools to locate students, create final checkouts, and then to get quick data updates for the entire team, especially our president. We have been asked a million questions that no one ever anticipated, and we were able to get the answers quickly."
Earlier this year, in response to the global COVID-19 pandemic, Terra Dotta made available to all customers a complimentary version of AlertTraveler, which is typically only available as part of Terra Dotta Travel Registry. The complimentary version of AlertTraveler provides institutions universal access to view emergency alerts across all regions where they have known travelers to help track the coronavirus and other alerts, as well as help institutions aid affected students and faculty.
"We are proud to be recognized as a leading ed tech solution, and the past few months have proven the need for close communication and coordination from colleges and universities with their traveling students and faculty," said Anthony Rotoli, CEO, Terra Dotta. "Duty of care emergency info is at the forefront of international education professionals' minds and is critical in helping travelers in real time in case of an emergency."
The SIIA CODiE Awards are the industry's only peer-reviewed awards program. Educators and administrators serve as judges and conduct the first-round review of all education nominees. Their scores determine the SIIA CODiE Award finalists and account for 80 percent of the overall score. SIIA members then vote on the finalist products. The scores from both rounds are tabulated to select the winners.
Education Technology category winners will be announced during an online winner announcement celebration May 19, 2020.
About Terra Dotta
Terra Dotta is the trusted leader in higher education travel, study abroad and international program management solutions. Over 600 universities and colleges use Terra Dotta's enterprise-grade cloud solutions and mobile apps to automate and streamline all aspects of global collegiate travel and international student programs. The company's solutions and expertise help higher education teams optimize study abroad and international programs enrollment, deliver real-time, GPS-driven travel communication for students and faculty, and ensure compliance and risk mitigation for international travel/scholar programs worldwide. Terra Dotta is based in Chapel Hill, N.C. and can be found at http://www.terradotta.com.
About the SIIA CODiE™ Awards
The SIIA CODiE Awards is the only peer-reviewed program to showcase business and education technology's finest products and services. Since 1986, thousands of products, services and solutions have been recognized for achieving excellence. For more information, visit siia.net/CODiE.
About Software and Information Industry Association (SIIA)
SIIA is an umbrella association representing 800+ technology, data and media companies globally. Industry leaders work through SIIA's divisions to address issues and challenges that impact their industry segments with the goal of driving innovation and growth for the industry and each member company. This is accomplished through in-person and online business development opportunities, peer networking, corporate education, intellectual property protection and government relations. For more information, visit siia.net.
# # #