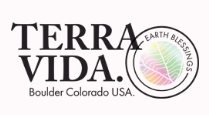 Because of the many uses of CBD oil, its popularity will continue to grow.
BOULDER, Colo. (PRWEB) October 12, 2018
TerraVida Online, LLC has published a comprehensive infographic entitled "CBD Oil 101" to educate consumers on CBD oil, including how it's made, its benefits, and general treatment uses for it.
With this infographic, TerraVida Online, LLC provides information to consumers in order to increase their knowledge base of how CBD oil can be used. To accurately inform consumers on the benefits of using CBD oil, the infographic covers the unique aspects that set CBD oil apart from other health treatments.
In recent years, the use of CBD oil has grown tremendously due to people becoming more educated on what CBD oil is and how it can be used. Unlike other health products, CBD oil does not alter a user's state of mind and relieves different types of pain and stress levels. One of the major draws to CBD oil is that it is derived from a natural state.
Although it is used for a variety of different purposes, CBD oil is most commonly used to treat various medical conditions. A few of the medical conditions treated with CBD oil include acne, Alzheimer's, anti-inflammatory conditions, anxiety, depression, diabetes, epilepsy, heart conditions, neurological conditions, and skin conditions. Additionally, it can help reduce the side effects of cancer treatment. CBD oil is also used as an effective tool for weight management and addiction withdrawals.
"Because of the many uses of CBD oil, its popularity will continue to grow," said TerraVida Online, LLC President Edmon Mamane. "It is revolutionizing the health industry from everyday conditions like acne to life-threatening conditions like neurological disorders."
About TerraVida Online, LLC
TerraVida Online, LLC is an online store headquartered in Boulder, CO. They specialize in CBD products including consumables, vaping, skincare, wellness, and pet products. They focus on promoting overall natural wellness by providing customers with natural products made from organic hemp.