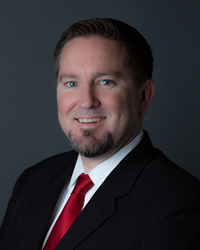 ANGLETON, Texas (PRWEB) April 23, 2020
The family law firm Terry & Roberts is currently accepting new clients in Brazoria County, Texas. Located in Angleton, the firm has decades of experience representing clients in matters ranging from divorce to high-profile custody cases with extensive media coverage.
The family law attorneys at Terry & Roberts focus their practice in the following areas:
Divorce – Texas divorce law can be complicated, which makes hiring a skilled divorce lawyer essential.
Child Support – Terry & Roberts has experience representing parties on all sides of child support cases, ensuring the best interests of children and their parents are incorporated.
Premarital Agreements – Also known as prenups, these contractual agreements protect the assets of both parties before entering into a marriage and also protect spouses from being held responsible for each other's debts. Should a couple desire, agreements like these can also be executed after marriage and are called post-nuptial agreements.
Domestic Abuse and Protective Orders – Terry & Roberts assists clients in Brazoria County with filing protective orders and restraining orders, advocating on behalf of their clients and standing by their side during what can be a scary and difficult time.
Grandparents' Rights – The rights of grandparents are getting more attention lately; and, Terry & Roberts is leading the way when it comes to fighting for the rights of Texas grandparents and their grandchildren.
Child Custody – Many parents believe they can agree on child custody without needing to hire and pay attorneys, but lay agreements can lead to disputes down the road. Terry & Roberts drafts legally enforceable agreements for the protection of everyone involved.
Adoption – Terry & Roberts handles all aspects of Texas adoption law, including stepparent adoption, international adoption, private adoption, special needs adoption, relative adoption, and same-sex couple adoption in Brazoria County.
Paternity – Paternity attorneys assist clients in establishing paternity and help them assert their rights to see their children.
Modifications – When a previous arrangement is no longer working for one or more parties, a modification may be needed. Either party can move to modify agreements made regarding divorce, child support, custody, and spousal support.
CPS Defense – CPS defense attorneys represent parents who have lost custody of one or more children. Terry & Roberts is committed to fighting for these parents' rights and representing their interests in court.
Terry & Roberts is well-regarded by fellow attorneys and has a long track record of serving clients in Brazoria County with all of their family law needs. As a small firm, Terry & Roberts accepts only limited numbers of cases, which means each client gets the individualized attention they deserve.
About Terry & Roberts
Terry & Roberts is a family law firm that serves Brazoria County, Texas. Attorneys Lenette M. Terry, William J. Terry, and T.J. Roberts are deeply committed to advocating for the rights of their clients, offering them skilled representation in the courtroom and compassionate, personal care outside of it. The firm's lawyers have handled hundreds of family law cases, winning significant victories for American families. For more information about the firm, please visit their website at https://www.terryandrobertslaw.com/ or follow them on Facebook, or make an appointment to see them at 203 East Cedar, Angleton, Texas 77515.