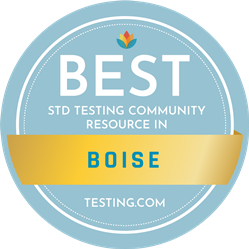 SEATTLE (PRWEB) March 09, 2021
Testing.com, a trusted informational guide for medical lab testing and at-home screening, has published a report on the increasing STD cases and resources for addressing this issue in Boise. Research experts at Testing.com also evaluated top local organizations with free or low-cost health screening options for residents.
According to the report, three most common STDs based on reported occurrences are chlamydia, gonorrhea, and syphilis, all of which have risen dramatically from 2014 to 2018. Chlamydia ranks the highest of the reportable conditions, topping out at 6,572 documented incidents in 2018, a 20% increase over cases reported in 2014 while gonorrhea is the second-most reported STD among Idahoan residents, with young adults aged 20 to 29 showing the highest incidences of infections. Syphilis reported cases in 2018 occurred mainly in males, with only 20% diagnosed in females.
The report features the following organizations:
Allies Linked for the Prevention of HIV and Aids (a.l.p.h.a.)
537 West Bannock Street, Suite 100
Boise, ID 83702
208-424-7799
Central District Health
707 North Armstrong Place
Boise, ID
208-327-7400
Boise State University Health Services
1910 University Drive
Boise, ID 83725
208-426-1459
American Family Care
6965 North Glenwood Street
Garden City, ID 83714
208-215-7956
Planned Parenthood, Boise Health Center
3668 North Harbor Lane
Boise, ID 83703
Multiple Boise locations
800-769-0045
Testing.com's report aims to educate the public about the current health crisis and encourage people in the community to reach out to local organizations for testing and treatment options. To view the full report, please visit https://www.testing.com/std-testing/boise-id/
ABOUT TESTING.COM
Testing.com is a trusted guide for lab and at-home testing information and resources. The online platform was launched in 2018 to help educate consumers about various lab tests and health screenings. Testing.com uses comprehensive, data-driven research to deliver content that includes articles on common conditions/diseases, current lab test and at-home screening options, medical testing fees and more. The site is produced by a team of experts that work with healthcare professionals to review and provide the most accurate and up-to-date lab testing information. To learn more, visit https://www.testing.com/.