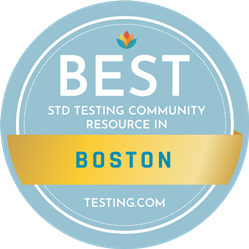 BOSTON (PRWEB) March 09, 2021
Testing.com, a trusted informational guide for medical lab testing and at-home screening, has published a report on the increasing STD cases and resources for addressing this issue in Boston. Research experts at Testing.com also evaluated top local organizations with free or low-cost health screening options for residents.
According to the report, Boston, MA, along with the rest of Suffolk County is seeing ever increasing incidences of STDs, including the three most common, chlamydia, syphilis, and gonorrhea. Suffolk County has bucked a statewide trend by decreasing chlamydia rates since the mid-2000s while Massachusetts saw a dip in gonorrhea cases through the early 2000s, with a low of 30 cases per 100,000 residents in 2009. As with chlamydia, the city experienced a slight drop in syphilis rates in 2014.
The report features the following organizations:
Planned Parenthood Greater Boston Health Center
1055 Commonwealth Ave.
Boston, MA 02215
617-616-1617
Plannedparenthood.org
Fenway Health
1340 Boylston Street
Boston, MA 02215
617-267-0159
Multiple Boston Locations
Fenwayhealth.org
Massachusetts General Hospital Sexual Health Clinic
55 Fruit St.
Cox Building, 5th Floor
Boston, MA 02114
617-726-2748
Multiple Boston Locations
Massgeneral.org
UMass Boston Health Services
100 William T. Morrissey Blvd.
Quinn Admin Bldg, 2nd floor
Boston, MA 02125
617-287-5660
Umb.edu
Boston HAPPENS
401 Park Dr., Suite 602
Boston, MA 02215
617-355-6890
Childrenshospital.org
Testing.com's report aims to educate the public about the current health crisis and encourage people in the community to reach out to local organizations for testing and treatment options. To view the full report, please visit https://www.testing.com/std-testing/boston-ma/
ABOUT TESTING.COM
Testing.com is a trusted guide for lab and at-home testing information and resources. The online platform was launched in 2018 to help educate consumers about various lab tests and health screenings. Testing.com uses comprehensive, data-driven research to deliver content that includes articles on common conditions/diseases, current lab test and at-home screening options, medical testing fees and more. The site is produced by a team of experts that work with healthcare professionals to review and provide the most accurate and up-to-date lab testing information. To learn more, visit https://www.testing.com/.