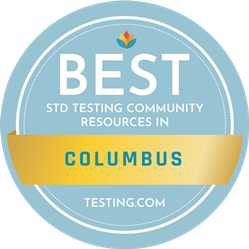 SEATTLE (PRWEB) March 12, 2021
Testing.com, a trusted informational guide for medical lab testing and at-home screening, has published a report on the increasing STD cases and resources for addressing this issue in Columbus, including top local organizations with free or low-cost health screening options for residents.
According to the Chlamydia Five Year Report published by the Ohio Department of Health, the number of reported chlamydia cases in Franklin County increased from 8,088 to 10,179 between 2014 and 2018 while Ohio's Gonorrhea Five Year Report shows a drastic increase in the number of reported cases of gonorrhea statewide between 2014 and 2018. The Total Syphilis Five Year Report states that while the number of reported syphilis cases in Columbus declined by 25% between 2016 and 2017, the city still leads the state in the number of reported cases.
The report features the following organizations:
Columbus Public Health Sexual Health Program
41 S. High St., Ste. 25
Columbus, OH 43215
614-533-6700
Columbus.gov
Equitas Health
750 E. Long St., Ste. 3000
Columbus, OH 43203
Multiple Columbus locations
614-340-6700
Equitashealth.com
AHF Healthcare Center – Columbus
815 W Broad St., Ste. 350
Columbus, OH 43222
614-223-1532
Hivcare.org
Planned Parenthood of Greater Ohio
1511 W. Broad St.
Columbus, OH 43222
Multiple Columbus locations
614-222-3525
Plannedparenthood.org
CVS MinuteClinic
Columbus, OH 43212
Multiple Columbus locations
866-389-2727
Cvs.com
Testing.com's report aims to educate the public about the current health crisis and encourage people in the community to reach out to local organizations for testing and treatment options. To view the full report, please visit https://www.testing.com/std-testing/columbus-oh/
ABOUT TESTING.COM
Testing.com is a trusted guide for lab and at-home testing information and resources. The online platform was launched in 2018 to help educate consumers about various lab tests and health screenings. Testing.com uses comprehensive, data-driven research to deliver content that includes articles on common conditions/diseases, current lab test and at-home screening options, medical testing fees and more. The site is produced by a team of experts that work with healthcare professionals to review and provide the most accurate and up-to-date lab testing information. To learn more, visit https://www.testing.com/.