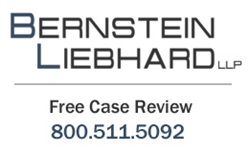 The release of this safety communication comes as hundreds of men pursue testosterone treatment lawsuits for cardiovascular injuries which they claim were caused by these drugs.
New York, New York (PRWEB) March 04, 2015
More than a year after announcing that it was reviewing the cardiovascular risks potentially associated with low testosterone treatments (http://www.testosteronelawsuithub.com/), the U.S. Food & Drug Administration (FDA) announced that it will now require manufacturers to warn patients that this class of medications may increase their risk for heart attacks and strokes. In a Drug Safety Communication dated March 3, 2015, the agency also stated that it was requiring testosterone manufacturers to update the drugs' labels to clarify their approved uses, as they are only indicated to treat men who suffer from hypogonadism (low testosterone levels) due to disorders of the testicles, pituitary gland, or brain. The FDA's Communication expressed concern that these therapies are being used extensively to relieve low testosterone normally associated with aging, and reiterated that the benefits and safety of this use have not been established. Finally, the FDA said that it would require manufacturers of prescription testosterone treatments to conduct a well-designed clinical trial to better assess their cardiovascular risks.
"The release of this safety communication comes as hundreds of men pursue testosterone treatment lawsuits for cardiovascular injuries which they claim were caused by these drugs. We are pleased that the FDA is taking steps to address the risks potentially associated with low testosterone therapy," says Bernstein Liebhard LLP, a nationwide law firm representing victims of defective drugs and medical devices. The Firm is currently representing a number of clients who have testosterone lawsuits pending in federal court, and continues to offer free case reviews to men who may have been harmed by low testosterone treatments.
Testosterone Litigation
The FDA announced it was reviewing the safety of low testosterone therapy on January 31, 2014, after two studies indicated the drugs might increase the risk of heart attack, stroke and death in certain men.* In September 2014, a panel of FDA advisors recommended that labeling for low testosterone therapies be modified to clearly state that the drugs have not been proven to lessen low libido, loss of muscle mass, fatigue and other symptoms usually associated with drops in testosterone caused by the normal male aging process. The panel also advised the FDA to order the manufacturers of low testosterone treatments to conduct studies aimed at evaluating their cardiovascular side effects.**
Court documents indicate that more than 1,000 testosterone treatment lawsuits are currently pending in a federal multidistrict litigation underway in the U.S. District Court, Northern District of Illinois, where Bernstein Liebhard LLP is actively filing claims. All of the lawsuits pending in the proceeding were filed on behalf of men who allegedly suffered serious cardiovascular events due to their use of low testosterone therapy, and accuse the drugs' manufacturers of failing to warn patients of their association with heart attacks, strokes and other life-threatening heart complications. Plaintiffs further allege that prescription testosterone treatments were aggressively marketed as effective remedies for age-related drops in testosterone, which they claim caused many men to use the potentially dangerous medications in the absence of a true medical need. (In re: Testosterone Replacement Therapy Product Liability Litigation - MDL No. 2545)
Men who suffered heart attacks, strokes and other serious cardiovascular problems allegedly due to their use of low testosterone therapies may be entitled to take legal action of their own. To learn more about filing a testosterone treatment lawsuit, please visit Bernstein Liebhard LLP's website. Free, no-obligation legal consultations can be obtained by calling 800-511-5092.
*fda.gov/Drugs/DrugSafety/ucm383904.htm, FDA, January 31, 2014
**http://reuters.com/article/2014/09/17/us-usa-health-testosterone-idUSKBN0HC2C320140917, Reuters, September 17, 2014
About Bernstein Liebhard LLP
Bernstein Liebhard LLP is a New York-based law firm exclusively representing injured persons in complex individual and class action lawsuits nationwide since 1993. As a national law firm, Bernstein Liebhard LLP possesses all of the legal and financial resources required to successfully challenge billion dollar pharmaceutical and medical device companies. As a result, our attorneys and legal staff have been able to recover more than $3 billion on behalf of our clients. The Firm has been named by The National Law Journal to the Plaintiffs' Hot List, recognizing the top plaintiffs firms in the country, for the past 12 consecutive years. Bernstein Liebhard LLP is the only firm in the country to be named to this prestigious list every year since it was first published in 2003.
Bernstein Liebhard LLP
10 East 40th Street
New York, New York 10016
800-511-5092
ATTORNEY ADVERTISING. © 2015 Bernstein Liebhard LLP. The law firm responsible for this advertisement is Bernstein Liebhard LLP, 10 East 40th Street, New York, New York 10016, 800-511-5092. Prior results do not guarantee or predict a similar outcome with respect to any future matter.
Contact Information:
Sandy A. Liebhard, Esq.
Bernstein Liebhard LLP
info (at) consumerinjurylawyers (dot) com
http://www.testosteronelawsuithub.com/
https://plus.google.com/115936073311125306742?rel=author