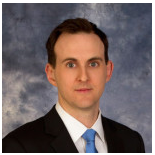 We are very proud of Mark's commitment to continuing education.
Dallas, Texas (PRWEB) August 01, 2017
Burdette & Rice, one of the leading Texas law firms with expertise in estate, trust, and probate disputes under Texas law, is proud to announce that firm attorney, Mark Caldwell, gave a well-received talk on "Fiduciary Litigation" at the Graduate Texas Trust School at Southern Methodist University, on July 25th, 2017. Caldwell is a well-known speaker in Texas on legal matters concerning estate, trust, and probate disputes and litigation.
"We are very proud of Mark's commitment to continuing education," explained Elliott Burdette, Managing Director of Probate Litigation at Burdette & Rice. "His latest talk at SMU helped practitioners understand many of the complex issues surrounding fiduciaries and their responsibilities under Texas law."
Persons interested in learning more about this issue yet who could not attend the presentation can reach out to Mark Caldwell at http://www.dallasprobateattorneys.com/mark-r-caldwell/. It should be noted that Mark, and the whole team at Burdette & Rice, are eager to educate and work with the lay public, so persons who may be facing a potential fiduciary issue are urged to not be shy and to reach out for a professional consultation. Often times, the lay public does not understand the legal issues but knows only that they may be facing a "will contest" or some type of dispute or possible litigation vis-a-vis trusts, estates, and probate under Texas law. Those interested in a basic overview to probate can start at the website at http://www.dallasprobateattorneys.com/probate/. With offices in Dallas and in Plano, the firm's probate attorneys are easy to meet with on a one-to-one basis.
More on Mark R. Caldwell, Texas Estate and Probate Attorney
Mark Caldwell represents individuals involved in contested guardianships actions and has wide experience in protecting clients' rights in disputed matters involving trusts, estates, guardianships and breaches of fiduciary duty. He is a recognized lawyer throughout Texas in areas of trust, probate, and estate litigation, and Mark earned his law degree from the New England School of Law in Boston, Massachusetts, in 2005, before returning to Dallas, Texas. Interested parties are referred to the website to read a full list of Mark's publications and speaking experience. Mark is a prolific writer and frequent speaker at many continuing education events throughout Texas.
About Burdette & Rice, PLLC
Burdette & Rice, PLLC is a top Dallas probate law firm, with lawyers dedicated to listening to their clients, being fully present to them, and advocating their clients' positions in the simplest and most persuasive way possible. The law firm employs some of the top probate and estate lawyers in Dallas, Texas. Clients come to Burdette & Rice to contest a will in Texas, work on complex inheritance litigation and disputes, and to litigate disputes over powers of attorney, guardianship and trustee issues all based on Texas law.
Burdette & Rice, PLLC
Media Relations
http://www.dallasprobateattorneys.com/
972-991-7700