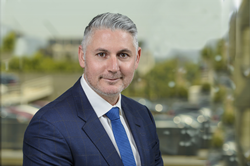 LOS ANGELES (PRWEB) February 24, 2020
The great state of Texas is no stranger to utilizing renewable energy. The Lone Star State has already proved its devotion to renewable energy leading the country in wind power, and now it's following suit with solar.
According to an article written by Michelle Lewis published on Electrek, "[Texas] is projected to be the fastest-growing contributor to the state's power grid in the next three years."
Nicki Zvik, Founder of Green Solar Technologies, comments on the state's determination to go green, stating, "Texas has always been a huge state for Green Solar Technologies. Not only do Texans truly appreciate the benefits of rooftop solar panels, but some of the largest solar companies in the country that we've worked with have been based in Texas, so it comes to no surprise that they're continuing down a path of renewable energy."
The Electrek article continues, "Solar currently provides just 2.2% of energy to the Texas power grid. But according to the state grid manager, the Electric Reliability Council of Texas (ERCOT), solar developers are expected to add 3.5GW of capacity from new utility-scale solar projects this year and 5.5GW in 2021 (via the Houston Chronicle). One gigawatt can power around 700,000 homes.
That includes projects that have signed interconnection agreements with ERCOT, which means they have a high likelihood of completion. ERCOT represents 90% of the state's electric load.
Most of the planned solar projects are expected to come online before summer 2021."
"Possibly the most surprising part about Texas showing dedication to solar is that it is a fairly rainy state in comparison to a state like California or Arizona," shares Zvik. "But this actually proves that solar can be beneficial in any climate especially as storage technology continues to develop rapidly. We're needing less and less overall sunlight in order to produce more and more power from solar, which is good news for parts of the country with limited sun. And with Texas being such a large state, it encompasses just about every climate imaginable in the continental U.S. so if Texas can trust solar, so can the rest of the country."