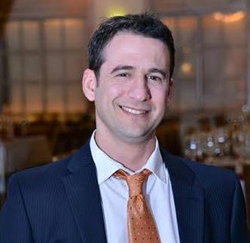 DALLAS (PRWEB) November 04, 2020
With the holidays coming up, there's no better time for homeowners to secure their property, which is why Texas Premier Locksmith is offering its customers a 10 percent discount on same-day lock repair and replacement in Dallas and the surrounding suburbs.
Whether customers are new or old, commercial, or residential, this discount can be applied throughout the entire month. Services eligible for this promotional discount include:

High-security lock installation
Pick-resistant lock installation
Entry gate lock installation
Screen door lock installation
Sliding door lock installation
Bar and gate lock installation
Keyless deadbolt installation
In addition, if a customer needs multiple same-day lock repair and replacements, the discount can be applied to the total cost of all services, including parts and labor.
Although home break-ins are most common in the summer months, when people are on vacation or leave their homes unsecured while in the yard or out and about in the neighborhood, the holiday season is a closer runner-up. Burglars expect to find gifts in homes, know people are likely to be traveling to see family, and there are fewer witnesses outside in colder weather, making breaking into a home unseen much easier. A secure home is the best defense against home invasion.
Other reasons to repair or replace locks include:

Moving into a new home
After a housemate or former partner moves out
Following a home invasion
When a lock is broken or can easily be bypassed
After losing a key
To update the look of exterior doors
To replace old, outdated locks with more advanced technology
With this 10 percent discount and their same-day services, Texas Premier Locksmith makes the process of securing homes and businesses stress-free and affordable for Dallas-area residents.
About Texas Premier Locksmith
Texas Premier Locksmith provides professional locksmith services in Dallas, TX and the surrounding areas. Learn more about the business by visiting https://txpremierlocksmith.com, calling 972-301-2292, or stopping by their location at 6959 Arapaho Rd., Ste. 125, Dallas, TX 75248.