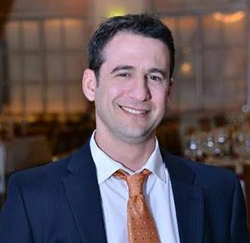 DALLAS (PRWEB) February 09, 2021
Texas Premier Locksmith is offering a 10 percent discount on their commercial locksmith services in Dallas, Texas in the month of February 2021 for both new and existing commercial customers.
Whether a small company or a large corporation, businesses of all sizes can benefit from the services of a professional locksmith. Although locksmiths are best known for emergency lockout services for homes and vehicles, they also perform a wide range of services that are valuable to commercial businesses. Texas Premier Locksmith in Dallas offers local businesses a number of essential services, including:
Access control system installation
Re-keying all types of locks
New lock installation
Door closers
Panic bars
Safe installation and repair
File cabinet services
Master key systems
Garage door repair
Texas Premier Locksmith is a locally owned and operated business, and thus understands the importance of saving money on commercial services in these uncertain times. That's why, as a courtesy to their new and existing customers, Texas Premier Locksmith is offering 10 percent off of its commercial locksmith services in February 2021.
This 10 percent discount may be used on a single service needed by a business, or it can be applied to several services performed during the month of February. This means if a company needs new locks installed at several locations or a safe repair and a new access control system, each of these services is eligible for the 10 percent discount. With crime on the rise nationwide, there's no better time for Dallas businesses to audit their safety practices and upgrade their locks, safes, and other security measures.
Thanks to their same-day services, licensed and insured technicians, and quality equipment and materials, Texas Premier Locksmith is the top choice of Dallas businesses looking for dependable commercial locksmith services.
About Texas Premier Locksmith
Texas Premier Locksmith provides expert locksmith services in Dallas, TX and its surrounding area. Learn more about their services by visiting https://txpremierlocksmith.com, calling 972-301-2292, or stopping by their storefront at 6959 Arapaho Rd. Suite 125, Dallas,TX 75248.