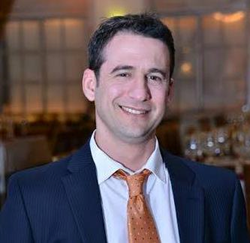 DALLAS (PRWEB) October 02, 2020
Texas Premier Locksmith is providing new homeowners in the Dallas area with a 10 percent discount on any of their services in October 2020.
Moving is a stressful time and even more so during a global pandemic. It's no wonder crucial tasks like changing the locks on a home often fall to the wayside. New homeowners may think they simply don't have the time or money to rekey their entry doors, but because previous owners may have shared their keys with family and neighbors, this can be a security risk that leaves you, your family, and your belongings at risk. Security professionals advise that all locks be replaced or rekeyed whenever a home changes hands.
To give new homeowners a friendly reminder about the importance of rekeying locks and to ease the financial burden of moving, Texas Premier Locksmith in Dallas, TX is offering new homeowners a 10 percent discount that can be used not only for changing locks, but also for any of their other locksmith services, including:

Lock repair and installation
Garage door repair
Installation of decorative door handles
Securing sliding glass doors
Window bars and gate locks
Security system installation
While rekeying cylinders on exterior doors is essential for all new homeowners, there are many other locksmith services that they may want to take advantage of with this discount. Whether it's upgrading an old garage door with an automatic opener, switching out brass door knobs with more modern levers, or securing a sliding glass patio door, the discount can be applied to as many locksmith services as needed to help new homeowners feel secure and comfortable in their homes.
About Texas Premier Locksmith
Texas Premier Locksmith provides professional locksmith services in Dallas, TX and the surrounding areas. Learn more about the business by visiting https://txpremierlocksmith.com, calling 972-301-2292, or stopping by their location at 6959 Arapaho Rd., Ste. 125, Dallas, TX 75248.