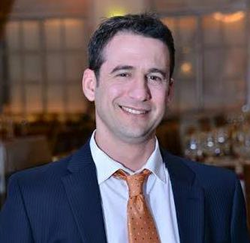 DALLAS (PRWEB) May 27, 2021
New homeowners have a number of obligations and expenses when moving into a home. Although security experts recommend changing locks immediately after closing on a home, few homeowners actually take this step, often due to lack of time or money. This presents a serious security risk, as previous owners may have given their keys to friends and family members.
Whenever a home changes hands, every exterior door should have its locks rekeyed or replaced. To make this process easier and more affordable for new homeowners, Texas Premier Locksmith in Dallas, TX is offering a 10% discount on all of their locksmith services. Popular services for new homeowners include:

Lock repair and installation
Garage door repair and installation
Installation of decorative door knobs and handles
Securing sliding glass doors
Window bars and gate locks
Security system repair and installation
While rekeying cylinders on exterior doors is a must for all new homeowners, they can also take advantage of other locksmith services with this discount. Whether a customer chooses a single service or several, they will receive a 10 percent discount on the total price for all work performed, which means it's a good time for Dallas homebuyers to take care of all of the security upgrades they need for their new homes. Texas Premier Locksmith can also improve the curb appeal of a home with new door knobs, handles, locks, and garage doors.
Homeowners interested in taking advantage of this offer should contact Texas Premier Locksmith to schedule their services.
About Texas Premier Locksmith
Texas Premier Locksmith provides professional locksmith services in Dallas, TX and the surrounding areas. Learn more about the business by visiting https://txpremierlocksmith.com, calling 972-301-2292, or stopping by their location at 6959 Arapaho Rd., Ste. 125, Dallas, TX 75248.